Drivers pay respect to F1 'icon' Whiting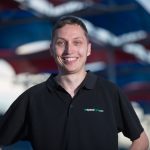 Formula 1 drivers have paid respect to the late Charlie Whiting by labelling the former race director as a 'pillar' and an 'icon' of the sport.
Whiting's sudden death a day before the F1 season opener in Melbourne has shocked the paddock sparking tributes from across the motorsport fraternity.
The Brit held a key position within F1, occupying the race director role since 1997 while playing a pivotal role in rule making and the sport's technical regulations.
Drivers woke up to news of the 66-year-old's passing early this morning which has stunned many on the eve of the Formula 1 Rolex Australian Grand Prix.
Reigning world champion Lewis Hamilton labelled Whiting as a pillar of the sport who had contributed a lot to F1 over the years.
"I've known Charlie since I started in 2007. Obviously I'm incredibly shocked this morning to hear the sad news," said Hamilton.
"My thoughts and prayers are with his friends and his family. 
"What he did for this sport and his commitment, he really was a pillar as Toto (Wolff, Mercedes F1 boss) said and an iconic figure within the sport. 
"He contributed so much and may he rest in peace."
Four-time world champion Sebastian Vettel had spoken to Whiting yesterday when they were walking the Albert Park track together.
The Ferrari driver described Whiting as a crucial middle man drivers could always confide in.
"I spoke to him yesterday and walked the track for a couple of corners," said Vettel.
"It is difficult to grasp that he is just not there anymore. I have known him for a long time and he has been our man, the drivers' man. 
"He was the middle man, you could ask anything at anytime. 
"He was always open, he was a racer and very nice guy."
Renault's Daniel Ricciardo echoed his rivals thoughts, revealing that Whiting would always listen to drivers no matter how hard they pushed him on items at times. 
"It was not the nicest news to walk into, I was taken aback by it," said Ricciardo.
"He was there for us and we gave him a hard time and we really pressed him and pushed him and made him work but you always felt like he was on our side. 
"There were a lot of things we would complain about but he would never shut it down. 
"He was open and did a lot for the sport. We will have some really positive memories of him."
Returning F1 driver Robert Kubica hailed Whiting as an icon of the sport. 
"It is very sad as he was an icon of Formula 1 but not only F1," said Kubica.
"He was really a person you could always trust so it is a very sad moment." 
Red Bull F1 star Max Verstappen added: "It was a big shock. I spent a day with him a few weeks ago and we had a good chat about a lot of things. 
"When you hear this news, it is unbelievable, he is just 66 years old so I guess we have to appreciate every day. 
"The most important thing is that our thoughts go to his family and friends."