McLaughlin to host book signings at AGP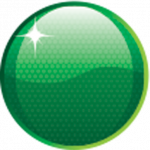 Reigning Supercars champion Scott McLaughlin is ensuring his 2018 Championship diary is a special memento for race fans who are able to gain his signature at the Australian Grand Prix this weekend.
The 25-year-old's book, Road to Redemption, A Championship Journey – released prior to the Superloop Adelaide 500, will be the only place McLaughlin acknowledges his title by signing his name with #1 beside it.
McLaughlin knocked back the opportunity to have the #1 on his car this year, in favour of sticking with the #17 made famous by his legendary team co-owner, Dick Johnson.
"I thought it would just be a nice way to make it special for those buying the book to have something unique with my signature,"  said McLaughlin.
"It's the only place I'll sign the number 1 this year, and it feels like the right place to be doing it with the book on my championship season.
"Speedcafe were so good to us before Christmas with the push for online sales, so everyone who ordered in December should have already received their signed books."
After a dominant first up sweep at Adelaide's opening round, McLaughlin will start the warm favourite at this weekend's Melbourne 400 at Albert Park.
"I know plenty of people will be keeping a close eye on the Mustang after Adelaide, and I'm confident we'll be in a good place come Thursday," the series leader said.
McLaughlin has already been involved in a couple of book signings in Melbourne this week and will have dedicated signings at 1430 on Saturday and 0955 on Sunday at the DJR Team Penske merchandise area.
"I feel it's a nice way to give back to people who have handed over their hard earned to buy the book – hopefully if you have a copy I can get to you to sign it," said McLaughlin.
"The feedback has been really positive from people who have read it so far."