AGPC 'couldn't be happier' with Liberty ahead of season launch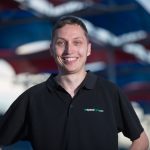 The Australian Grand Prix Corporation says it couldn't be happier with Formula 1 owners Liberty Media as it prepares to launch the 2019 season.
Melbourne is primed to kick off the F1 season with a special global launch event at Federation Square that will see all 20 drivers and 10 team principals take part.
The first launch event of its kind for F1 is the latest initiative from the sport's owners that is designed to improve fan engagement.  
Fans are expected to descend on Federation Square tomorrow night for the free of charge event that will feature a live stage show including F1 drivers and teams and live music.
Episodes from the F1's new Netflix documentary series that launched last week will also be shown to the crowd.
The launch will be streamed across the championship's social media channels.
Australian Grand Prix Corporation CEO Andrew Westacott says he is happy with the collaborative partnership the AGPC has with Liberty, which has resulted in events such as tomorrow's season launch. 
His views arrive after several race promoters raised concerns during the off season over the direction Liberty is taking the sport.   
"I couldn't be happier," Westacott told Speedcafe.com when asked of his relationship with Liberty Media.
"The world of Formula 1 is often played out in the media and in public for many negotiation and business reason, but I can honestly say we are rapt with the collaborative partnership we have got with F1 and the season opening function at Federation Square, it is a great place to start the Formula 1 season. 
"It is amazing that in 69 years of Formula 1 we are the 998th race ever but they have never got all 20 drivers together at the start of the season for a global launch; it is a little bit hard to fathom.
"This is about building excitement and getting the personalities and drivers together to beam their hopes and aspirations out to the world and it all happens in Melbourne."
The season launch is due to begin at 1530 local time/AEDT with drivers expected to arrive on stage at 1700. 
On track action at the Formula 1 Rolex Australian Grand Prix will begin with support categories on Thursday before F1 cars spring into life on Friday.
The Australian Grand Prix is contracted to host an F1 race until 2023.