Kyle Busch wins in Phoenix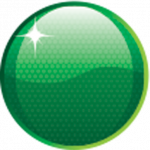 Kyle Busch has seen off Joe Gibbs Racing team-mate Martin Truex Jnr to win the fourth race of the 2019 NASCAR Cup Series at Phoenix.
The #18 Camry driver won Stage 2 and started the final stage in top spot but had to work his way back into the lead in the final few laps.
Kyle Busch had dropped a position when Jimmie Johnson took only two tyres under a Caution which came not long before the 200-lap mark, but quickly made it back.
He fell to eighth in another set of Caution pit stops around 20 laps later, but was third with 60 of the 312 laps remaining and took over second from Aric Almirola on Lap 255.
Ryan Blaney had himself overtaken Almirola three laps earlier and ran in the lead until Lap 296, when Kyle Busch passed him on the inside of Turn 3.
Truex Jnr got Blaney with three laps remaining but couldn't run down his team-mate and had to settle for second in the #19 Camry.
Blaney, who started on pole and won Stage 1 in the #12 Team Penske Ford, stretched his fuel tank to a third placing.
Almirola (#10 Stewart-Haas Racing Ford) and Denny Hamlin (#11 Joe Gibbs Racing Toyota) rounded out the top five.
Kyle Busch heads the standings by six points from previous series leader Joey Logano, who finished 10th in the #22 Team Penske Ford.
Round 5 is at Fontana on March 15-17 (local time).
Replay: Kyle Busch passes Ryan Blaney for lead and goes on to win