AMRS WRAP: Magro breaks lap record in F3 round win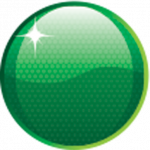 Formula 3
John Magro has broken the official lap record in a maximum points performance in Australian Formula 3 at Winton Motor Raceway.
Magro set a 1:14.3058s in Race 2 of the weekend, eclipsing the previous outright circuit record of 1:14.3401s, held by Chris Anthony since June 2016.
He would comfortably win both of the day's races having also taken victory in Race 1 a day earlier.
"With the warm conditions and the fact the tyres had already been through a couple of heat cycles, I wasn't sure if the lap record was going to be possible, but we managed to do it this morning," said Magro.
Richard Peasey finished second overall for the round ahead of his Gilmour Racing team-mate Josh Buchan, after the latter retired from Race 2 when he ran out of fuel.
Gerrit Ruff took the overall National Class win after Race 1 and Race 2 winner Roman Krumins retired from Race 3 with mechanical problems.
Mazda RX8 Cup
Stephen McLaine has secured his first round win in the Mazda RX8 Cup with victories in Races 3 and 4.
In Race 3, McLaine took the early lead while Race 2 winner Ric Shaw was forced off the racing line, and fell back several positions on the opening lap. Kiwi Aaron Prosser capitalised, and moved up to second position ahead of the battling trio of Lachlan O'Hara, Ben Silvestro and Will Harris.
O'Hara, Silvestro and Harris moved up to second, third and fourth respectively when Prosser fell away with a late-race mechanical problem.
A strong start from O'Hara in Race 4 saw him taking the early lead from McLaine, but an off-track excursion cost the Central Coast driver a number of places. Prosser again moved up to second and pressured McLaine early, but a mechanical problem forced him into retirement.
Harris capitalised to finish second, also taking the overall runner-up position behind McLaine, while the consistent Ben Silvestro finished third for the weekend.
Thunder Sports
Cory Gillett has claimed honours in the inaugural Thunder Sports round by winning both of the day's 15-lap races in his V8 Nissan Silvia.
Gillett worked hard for both his wins – his closest rival, Mark Tracey (BMW E36), beat him off the rolling start in each race, and the two cars swapped positions multiple times before Gillett eventually prevailed.
Vin Stenta (Nissan R32 GTR) finished third and fourth in today's races to secure the final podium position ahead of Merrick Malouf (Falcon Ute) and Ashley MacLurkin (Nissan Silvia) who recovered to third in the final race after suffering an engine misfire earlier in the weekend.
Combined (Group 4/Super 6/Utes/BMW E30s/Excels)
Gavin Ross dominated both the day's Combined races with comprehensive victories in his Group 4 V8 Commodore, while Brent Edwards was similarly dominant in the Super 6 Touring Car class.
The most interesting battles were in the BMW E30 and Aussie Racing Utes divisions. In the E30s, Jeremy Payne and Alex Jory battled intently at the front of the field and each took a race win; Payne claimed the overall victory as a result of his Saturday wins. The dice for third was equally entertaining, with Jesse Bryan just edging out Tim Freeman for the final podium spot.
Wayne Williams took overall honours in Aussie Racing Utes after wheel-to-wheel battles with Sieders Racing engineer Glenn Hancox and Corowa driver Clint Henderson.
While Williams won Race 3, a five-second penalty for jumping the start handed the Race 4 win to Hancox.
Ryan Phillips won the Excel division ahead of Liam Irving and Mark Garner.
Round 2 of the 2019 AMRS will be held at Morgan Park on 5-7 April.