AMRS WRAP: Magro wins F3 opener at Winton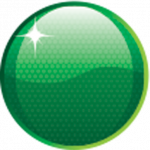 Formula 3
John Magro has become the fastest-ever driver to complete a lap around Winton Motor Raceway, setting a 1:13.7a in qualifying for the opening round of the 2019 Australian Formula 3 Championship.
Driving his R-Tek Motorsport Dallara, Magro set his scorching time on the very last lap of the session; however, because the time was set during qualifying rather than a race, it does not constitute an official lap record.
Magro was beaten off the line in Race 1 by the Gilmour Motorsport duo of Josh Buchan and Richard Peasey, but sliced his way past Peasey on the opening lap, and then overtook Buchan into Turn 10 a few laps later. He pulled away to a decisive nine-second victory.
Roman Krumins won the National Class ahead of Shane Wilson, who recovered from problems in qualifying.
Two more Formula 3 races will be held tomorrow.
Mazda RX8 Cup
Stephen McLaine and Ric Shaw have each scored a race victory in the Mazda RX8 Cup, after tight contests in both Races 1 and 2.
McLaine qualified on pole position by almost a second, and resisted pressure from Shaw for the entire journey in Race 1.
In Race 2, Shaw overtook McLaine at the start, but McLaine recaptured first place from the defending RX8 Cup champ with a couple of laps remaining.
He crossed the line in first place but was denied a second race win by a five-second time penalty for jumping the start.
Will Harris was third in both races, but was lucky to finish Race 1 after a tangle with Aaron Prosser caused panel damage to both cars.
Prosser had to retire from that encounter but recovered to fifth in Race 2 from the rear of the field.
The first race was also marred by a heavy crash for Lachlan Cook, between Turns 3 and 4; the damage to Cook's car has eliminated him from the weekend's proceedings.
Thunder Sports
Cory Gillett (Nissan Silvia) and Mark Tracey (BMW E36) shared the spoils in the first two races for the new Thunder Sports category. Gillett took pole, and was able to work his way to the front after Tracey beat him to the first corner in Race 1.
In Race 2, the two cars again exchanged positions with Tracey prevailing. Merrick Malouf (Ford Ute), Vin Stenta (Nissan R32 GTR) and Ashley Maclurkin (Nissan Silvia) battled over the minor places in both races, Maclurkin finishing third in Race 1 but retiring with a mechanical problem in Race 2.
Tickford Racing mechanic Corey Walton (a member of Chaz Mostert's pit crew) was also in the mix for top-five results in his BA Falcon, but suffered fuel pick-up problems in both races.
Other high-profile casualties including the Nissan Silvia of Peter Ryder (blown engine), and Commodore of John Hickey (lost wheel).
Combined (IROC Challenge/Group 4/Super 6/Utes/BMW E30s)
Sven Burchartz dominated both races in the IROC Challenge for classic Porsches, pulling to comprehensive wins from Terry Knight while other contenders Rohan Little and Lachlan Harburg retired with mechanical problems.
Gavin Ross was the Group 4 winner while Brent Edwards continued his domination of the Super 6 Touring Cars with a pair of race wins.
Jeremy Payne won both BMW E30 races from Alex Jory, after polesitter Brian Bourke fell down the order with a slow start in Race 1.
Ryan Phillips won the Excel class in both races.