Teams sceptical on safety effect of closing pit lane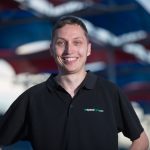 Supercars team managers are yet to be convinced a move to close the pit lane under Safety Car is the answer to improve congestion and safety for pit crews.
The championship is set to trial the regulation, used in NASCAR and IndyCar, at next month's WD-40 Phillip Island SuperSprint which features one of the tightest pit lanes on the calendar.
Agreed by the Supercars Commission in December, the trial has come to light following a high profile pit lane clash involving Chaz Mostert and Rick Kelly in Sunday's race at the Superloop Adelaide 500.
The deployment of the Safety Car often triggers a flurry of action pit lane with teams operating single pit bays choosing to stack cars, creating congestion while increasing the safety risk to pit crews.
Closing the pit lane under Safety Car could reduce stacking but would also massively advantage cars that have pitted prior to the race's neutralisation. 
Erebus Motorsport CEO Barry Ryan believes the regulation would potentially only delay the congestion until the pit lane reopened.
"We'll wait until we see what the rules are, because they can't compare it to NASCAR because if they do it like we did in the past, all it means is everybody's going to pit once the window is open," Ryan told Speedcafe.com.  
"If you don't pit under the Safety Car, everybody's going to pit as soon as you're allowed to pit. 
"So you're still going to have half the field in pit lane, on the same lap. 
"Then the other half will come in the next lap, because you can't risk not pitting, and getting caught under a Safety Car.
"Then your race is ruined. You're half a lap down, and you're nearly a lap down, whatever it takes to pit. So there's no fix, really.
"We've got to consider that no more than one team car can be in pit lane at any one time, which you could do to make sure there's no double stacking. 
"That's probably one way to look at it because at the moment we can have 24 cars sitting in pit lane. 
"In the worst case, one lap, first of all come in and then the next lap, next lot will come in.
"In racing there's always safety concerns. I don't want the crew to be hurt, but it doesn't matter what we do. 
"While we've got a car doing 40 kilometres an hour, with six people standing there with 200 litres of fuel within an inch of the car, it's never going to be safe."
Kelly Racing team manager Scott Sinclair agrees with Ryan's view to only allow half the field into pit lane at once but has also questioned if there is a fix to situation. 
"It's a debate that's been up for question for a long time and there's some pros and cons," Sinclair told Speedcafe.com. 
"It completely changes the nature of the racing, because you're more concerned about Safety Cars than you are about the race, unless you want to gamble. 
"So there's that to take into consideration, so for me, do we just only allow one team car in pit lane at a time? We've tried that at the Grand Prix in the past. Is that a good compromise at places with tight pit lanes?
"We're quite open to try all those things. 
"I think it's great that Supercars are taking the initiative to try some things that not only look after the crews, which is the most important thing, but also maybe add some intrigue to the results. 
"We'll embrace the trial, but is that the answer? I don't know, maybe it's in between, I'm not sure."