Ferrari drops Mission Winnow branding for Aus GP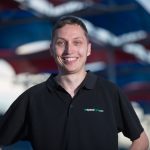 Ferrari has confirmed its cars will be devoid of branding from Philip Morris' Mission Winnow initiative at next week's Formula 1 Rolex Australian Grand Prix.
The Italian squad has elected to remove the branding amid concerns that it breaches tobacco advertising laws following investigations by Australian authorities. 
Mission Winnow first appeared on the cars at last year's Japanese Grand Prix although it has been claimed the logos look similar to those of tobacco company Marlboro, which has been a long time backer of Ferrari.
Ferrari chief executive Louis Camilleri has confirmed that changes will be made for the Albert Park season opener while the official team name has been changed from Scuderia Ferrari Mission Winnow to Scuderia Ferrari in an updated FIA entry list. 
"There were problems with the Department of Health and Philip Morris did not have time to find a solution," he told reporters at the Geneva Motor Show.
"Winnow is not a brand, however. It has nothing to do with tobacco but is about the transition from cigarettes to electronic (products).
"In Australia, we will still have a surprise on the car for the fans."
It is anticipated that all Mission Winnow logos will be removed from the team's equipment and uniforms for next week's curtain raiser.  
The Australian Grand Prix is scheduled from March 14-17.