Supercars to trial closing pit lane under Safety Car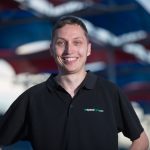 Supercars will trial closing the pit lane during Safety Car periods at the WD-40 Phillip Island SuperSprint next month.
The championship is keen to investigate the deployment of the regulation, used by IndyCar and NASCAR, to see how it affects the racing.
Closing the pit lane under the Safety Car is thought to reduce the amount of pit lane incidents and eliminate teams stacking their cars for service which creates congestion and increases the safety risk for team members.
While understood to have been agreed by the Supercars Commission last year, news of the trial has emerged following a chaotic pit lane incident under the Safety Car in Sunday's race at the Adelaide 500. 
Tickford Racing copped an unsafe release penalty when Chaz Mostert joined the fast lane in the path of Kelly Racing's Rick Kelly, resulting in contact which Mostert left broadside, forcing cars to squeeze past the stricken Ford Mustang.
Closing pit lane under Safety Car will have pros and cons according to Tickford boss Tim Edwards, who was critical of Sunday's incident. 
"We're trying it at Phillip Island," said Edwards.
"We all know it's always been a challenge but, personally, I'm in two schools of thought. 
"Yes, it's dangerous, yes, there's always incidents, but for some of the people that watch our sport it's also entertaining, it adds to the spectacle.
"There was a car turning sideways in the pit lane and all that; it is part of the spectacle.
"You've got to remember we are in show business so you've got to be a bit careful sanitising it too much, so yeah, two schools of thought."
Edwards believes the rule change will have an effect on strategies but will improve the safety for pit crews.
"It'll change the strategy of the racing by doing it. You will have to approach it with a different mindset, that's why we need to try it and see how teams adapt to it," he added.
"Obviously we need to make sure it's a safe working place as well. 
"You've got crews out there in the pit lane and cars turning sideways is clearly not a safe thing to be doing in the pit lane, so fortunately it's very rare an incident like that happens, but even just a normal pit lane, it's a challenging environment, so we've got to do the right thing and explore what options there are for making it safer."
Triple Eight driver Shane van Gisbergen agrees with Edwards view that the rule will have an impact on races.
"You could close it like NASCAR but then it changes the dynamic of the racing," said van Gisbergen when asked if Supercars should close the pits during Safety Car periods.  
"Every pit stop will be as early as possible so you don't get caught with the pit lane being closed. 
"It will just change the dynamic of the racing. 
"There's probably things we can do to make it safer, wider pit lanes and stuff like that but then you've got Phillip Island which is the opposite. 
"There's probably some things you could do to make it safer for everybody working in pit lane, but I think the racing we've got with pit lane being open is good. 
"There's things we can do to make it safer for sure."
The trial will take place at the Phillip Island round from April 12-14.