Logano wins battle with Keselowski in Penske one-two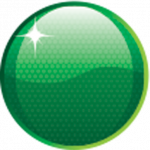 Joey Logano has won out in a battle with Brad Keselowski as they delivered Team Penske a one-two in the third round of the NASCAR Cup Series at Las Vegas.
While Kurt Busch led at the start of the final stage, the race came down to a contest between the #2 and #22 Team Penske Mustangs as well as Kevin Harvick.
Logano won Stage 2 and lined up alongside the #1 Chip Ganassi Racing Chevrolet for the Lap 168 restart after Kurt Busch did not pit in the break.
Harvick (#4 Stewart-Haas Racing Ford) and then Logano got by Kurt Busch in around 25 laps, then Logano passed Harvick on Lap 211.
The final pit stops cycle came with around 40 to 50 laps remaining, and it was Logano who emerged with his status as leader intact, ahead of Keselowski, Kyle Busch, and Kurt Busch.
Logano and Keselowski swapped positions in traffic on Lap 240, then swapped them back in traffic on Lap 244, but that wasn't the end of the story.
On the 267th and final lap, Keselowski dived low at Turn 4 but could only tuck back behind Car #22 and had to settle for a second placing to back up his history-making win a week earlier.
Kyle Busch (#18 Joe Gibbs Racing Toyota), who dropped off the lead lap after a penalty for pit lane speeding during Stage 2, came home third thanks to a late-race pass of Harvick.
Behind Harvick, who qualified on pole and won Stage 1, threatened to split the Penske duo ahead of him in the final stint but ultimately took fourth, with Kurt Busch fifth.
Logano has moved into the lead of the series, two points ahead of Harvick, ahead of Round 4 at Phoenix on March 8-10 (local time).
Replay: Final lap