Holden steps up support to Supercars teams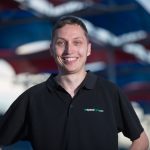 Holden has stepped up its support to Supercars teams outside of its factory team arrangement with Triple Eight Race Engineering.
The Australian brand is understood to be in the process of offering support to all Commodore teams as it looks to reaffirm its commitment to the category.  
Erebus Motorsport (Penrite Racing) and Team 18 (Irwin Racing) are among those who will now receive support from Holden while Brad Jones Racing (BJR) is set to meet bosses on Sunday at Adelaide. 
The move to extend support to all Commodore teams arrives as bitter Supercars rival Ford strengthens its ties with Australia's premier series with the debut of the Mustang Supercar at this weekend's Superloop Adelaide 500.
Holden is in the final season of its three-year factory deal with Triple Eight but has heavily suggested that it wishes to remain involved in Supercars beyond 2019.   
Erebus CEO Barry Ryan declined to elaborate on the finer details of the new deal but is grateful for Holden's renewed support.  
This weekend the team made a public show of the arrangement by replacing the Erebus badges with Holden logos.  
"Good on Holden for doing it (the deal)," Ryan told Speedcafe.com. 
"We had a good meeting with them last week, which I think all of the teams did, and it was good to know that they actually support Supercar racing and they want to (and are) keen to stay involved, which is probably the biggest thing.
"Definitely won't say any details, it's nobody's business but it's definitely support that's appreciated."
Single car team Irwin Racing is also glad of the support with team owner Charlie Schwerkolt confirming that his operation has agreed a new parts deal with the brand last week. 
"Look, it all helps, we're racing for Holden too, so we're going to get a bit of a parts deal, which helps," Schwerkolt told Speedcafe.com.
"All the support we can get, and from a manufacturer, is really important. We've got a great relationship with Holden, it's really good news.
"They're going to support every Holden team. 
"To be fair, they need to step up a little bit when you look at Ford, what they're doing with the Mustangs here and all that sort of stuff. It's great for the sport, and it's a great show of Ford, what they've done.
"I'm sure Holden looks at that and thinks, 'Yep, we need to get that up there too,' so, I'm sure they'll get up there too."
BJR boss Brad Jones has also applauded Holden's desire to provide extra support to teams. 
"I think it'll be great to get back to a point where we get some support," Jones told Speedcafe.com.
"I feel Holden are trying really hard at the moment and I think the product's great. 
"I think it's good that they're getting behind the teams."
Meanwhile, fellow Holden team Walkinshaw Andretti United is set to make a major announcement in the Adelaide paddock this morning.