Norris sets pace, big guns suffer problems in second test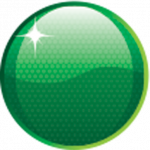 McLaren's Lando Norris clocked the fastest lap on Day 1 of the second Formula 1 pre-season test as Ferrari and particularly Mercedes experienced technical dramas.
Norris' day was not without mechanical issues either as his MCL34 twice came to a halt, but his 1:17.709s in the final hour on C4 compound tyres was better than anyone else could manage.
McLaren reported hydraulic problems as the reason for the first stoppage but is currently still investigating the second.
"On the whole today was a good day, although we didn't get to do quite as much running as we wanted," said Norris.
"We've improved the car slightly since last week, especially on the longer runs, so we're going in the right direction, which is positive. It's important that we keep doing that.
"Overall, I'm feeling more prepared. I now have one last session in the car on Thursday, to finalise everything before Australia."
The rookie's effort had bumped Red Bull Racing's Pierre Gasly into second position by just 0.006s.
Gasly notched up 136 laps, the highest individual count and second only to the combined haul of the Renaults, with his fastest coming on C3 tyres.
Lance Stroll (Racing Point) set the third fastest time from Sebastian Vettel (Ferrari) and Antonio Giovinazzi (Alfa Romeo).
While Vettel got in 81 laps in the afternoon, team-mate Charles Leclerc only had 29 in the morning due to cooling problems for the SF90.
Valtteri Bottas was assigned the afternoon shift for Mercedes but didn't make the end of his out lap due to oil pressure problem.
After a power unit change, he saw six more laps at day's end to go 11th-fastest, a position ahead of team-mate Lewis Hamilton, who was putting in longer runs.
Daniel Ricciardo rounded out the top 10 while Renault team-mate ended up 13th fastest after driving in the morning.
Testing continues tonight (AEDT).
Results: Formula 1 Pre-Season Test 2, Day 1
| | | | | | |
| --- | --- | --- | --- | --- | --- |
| Pos | Driver | Team | Fastest lap | Fast lap tyre | Total laps |
| 1 | Lando Norris | McLaren | 1:17.709 | C4 | 80 |
| 2 | Pierre Gasly | Red Bull | 1:17.715 | C3 | 136 |
| 3 | Lance Stroll | Racing Point | 1:17.824 | C5 | 82 |
| 4 | Sebastian Vettel | Ferrari | 1:17.925 | C3 | 81 |
| 5 | Antonio Giovinazzi | Alfa Romeo | 1:18.589 | C4 | 99 |
| 6 | Alex Albon | Toro Rosso | 1:18.649 | C4 | 103 |
| 7 | Charles Leclerc | Ferrari | 1:18.651 | C3 | 29 |
| 8 | Kevin Magnussen | Haas | 1:18.769 | C4 | 130 |
| 9 | George Russell | Williams | 1:19.662 | C5 | 119 |
| 10 | Daniel Ricciardo | Renault | 1:20.107 | C3 | 77 |
| 11 | Valtteri Bottas | Mercedes | 1:20.167 | C2 | 7 |
| 12 | Lewis Hamilton | Mercedes | 1:20.332 | C2 | 83 |
| 13 | Nico Hulkenberg | Renault | 1:20.348 | C3 | 80 |