TCR Australia announces $250,000 prize pool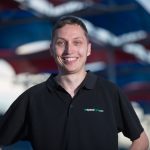 TCR Australia has confirmed a $250,000 prize pool for the series' inaugural season.
Series operator the Australian Racing Group (ARG) has put together one of Australia's richest motorsport prize funds to kick off the new seven-round two litre touring car championship.
The overall winner is set to pocket $100,000 with $50,000 and $25,000 on offer for second and third in the standings respectively.
Meanwhile, the winner of the Michelin Cup for privateer entries will also receive $25,000 in prize money.
There will also be an 'emerging talent' component that will provide a selected driver an opportunity within the global TCR platform.
ARG says the reason behind the prize fund is to help ensure 'the commercial sustainability of talented drivers and teams as they pursue opportunities and development within Australia and beyond.'
"Prize money in motorsports is something that Australian circuit racing has never really done well," said ARG director Matt Braid.
"This is a landmark announcement – revealing to the public these significant figures is something that doesn't often happen – and we are very pleased to be bold and push the traditional boundaries.
"The $250,000 total prize pool is a big statement from the Australian Racing Group. We want to do motorsport differently, and this is just one of the first steps. This is fundamentally about re-investing in the sport to ensure it remains a sustainable pathway for those choosing motorsport as their career.
"While the overall prize pool is significant and there are, as always some conditions that need to be met to ensure eligibility, this is all about investment in the future of our competitors that could help sustain a career, or drive it further in the future."
TCR competitors Garry Rogers Motorsport, who will field two Alfa Romeos, see the prize fund as an incentive for drivers and teams.
"This is one of the reasons why Garry Rogers Motorsport has been very keen to be involved with TCR Australia because we know how passionate and dedicated the Australian Racing Group is to the sport, its teams and competitors," said Barry Rogers.
"You cannot base your whole racing program around the lure of prize money, however, it's a great incentive for the drivers and teams to work towards.
"It could also be the difference between a driver or team continuing their journey, rather than falling into the financial traps that we so often see."
Melbourne Performance Centre team owner Troy Russell added: "This is a great initiative from the Australian Racing Group for TCR Australia.
"This is something new to Australian motorsport and it is going to help young talent further their career."
The announcement follows the recent confirmation that Liam Curkpatrick will fill the role of category manager alongside a new free-to-air television deal with broadcaster SBS.
TCR Australia is scheduled to host its opening round at Sydney Motorsport Park from May 17-19.