Keselowski gets 60th win for Team Penske in Atlanta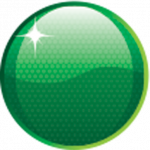 Brad Keselowski has become the most prolific Team Penske race winner in history by taking out the second race of the NASCAR Cup Series at Atlanta.
The #2 Mustang led only 33 of the 325 laps but they were the last 33 as Keselowski headed home Martin Truex Jnr, Kurt Busch, Kevin Harvick, and Clint Bowyer.
In doing so, Keselowski collected a 60th race win for Team Penske, taking him clear of 1972 Indianapolis 500 winner Mark Donohue.
Keselowski started 19th and flew under the radar for much of the afternoon, climbing to 11th in Stage 1 but dropping one position through Stage 2.
He moved well into the top 10 with around 100 laps to run, taking the Lap 228 restart after a Caution for debris in sixth position.
By the time a cycle of green flag pit stops started just before the Lap 270 mark, Keselowski was third on merit and that would be where he took the restart after the second unplanned Caution of the race which came a handful of laps later.
The resumption led to a battle between Joey Logano in the #22 Team Penske Mustang and Kurt Busch for top spot, which was resolved in favour of the former.
Come 10 more laps and Keselowski was in the lead for the first time when he got by Logano, who would soon be into pit lane with a loose right-rear wheel.
Car #2 had around two seconds on the field when Truex Jnr was second with 10 laps remaining, but with debris causing the Ford to overheat, the 2017 champion closed in.
It wasn't to be for Truex Jnr, however, as the #19 Joe Gibbs Racing Toyota took the chequered flag just behind Keselowski, while Kurt Busch ended up third in the #1 Chip Ganassi Racing Chevrolet.
Harvick won Stage 2 and kept the position for the start of the final stage but ceded the lead to Ryan Blaney on Lap 231 and went on to finish fourth in the #4 Stewart-Haas Racing Ford.
Team-mate Clint Bowyer rounded out the top five in the #14 Ford, fellow SHR driver and pole-sitter Aric Almirola was eighth in the #10 Ford, while Daytona 500 winner Denny Hamlin (#11 Joe Gibbs Racing Toyota) was 11th.
Kyle Larson (#42 Chip Ganassi Racing Chevrolet) won the first stage and led more laps than anyone else, 142, but came home only 12th having been sent from the front of the field to the back with around 100 laps to go due to speeding in pit lane under Caution.
Blaney's day was ruined by a flat tyre with a touch over a dozen laps to go and he brought the #12 Team Penske Ford to the finish in 22nd, one position ahead of Logano.
Hamlin heads the standings by eight points over Harvick with Round 3 at Las Vegas on March 1-3 (local time).
Replay: Final lap and post-race interview