VIDEO: Wickens stands six months after horror crash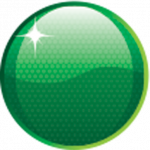 IndyCar driver Robert Wickens has published a video showing himself standing with the support of his fiancé, six months on from his horror crash at Pocono.
Wickens raised himself out of a chair before being helped to a fully vertical position by partner Karli Woods.
According to his post, he has been able to do so for about a week but waited to surprise Woods.
The Canadian suffered a spate of injuries when his car flew into the catch fencing on Lap 7 of the Pocono 500 on August 19 (local time).
In October, he described his spinal cord injury as 'incomplete', meaning that his nerves may reconnect to his legs, and remained hopeful of walking again.
Yesterday was 6 months since my accident. I've known I could do this for a week or so, but I wanted to surprise @itsKarliWoods ! One of my goals through this recovery is to dance at our wedding in September. This was a massive confidence boost that my goal could become a reality. pic.twitter.com/uLljFZ37XP

— Robert Wickens (@robertwickens) February 20, 2019