Molly Taylor appointed to FIA Rally Commission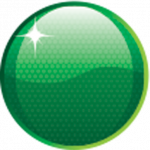 Australian Rally Championship winner Molly Taylor has been appointed to the FIA Rally Commission.
Taylor takes the place of Ben Rainsford, who resigned from his position as the Australian representative for personal reasons.
Her role will also see her sit on the board of the FIA World Rally Championship Commission.
"Accepting this role with the FIA Rally Commission is a great opportunity to be at the forefront of helping develop the sport on a global scale while also focusing on bringing attention to Australia and the Asia Pacific region," said Taylor.
"I am truly honoured to accept this position and look forward to working with colleagues from around the globe to continue developing rally to its full potential."
Taylor will again suit up for Subaru do Motorsport in this year's CAMS Australian Rally Championship alongside co-driver Malcolm Read.
Round 1 of the ARC is the Forest Rally based out of Busselton, Western Australia on April 5-7.