Ott Tanak cleans up in Rally Sweden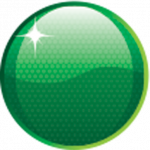 Ott Tanak has moved into the World Rally Championship lead by taking maximum points in Rally Sweden as Sebastien Ogier suffered after getting stuck in a snowbank.
Tanak's competitors gradually fell by the wayside, putting the Toyota Gazoo driver nearly a minute up on the field heading into the final day.
He went on to win the Power Stage and collect the maximum 30 points from the event, leaving him seven clear of Hyundai's Thierry Neuville at the top of the standings.
"We have had a very good weekend," declared Tanak.
"Friday was a key moment where we had to get through to minimise the time loss in the conditions, but after this we just drove with a good rhythm and as little risk as possible.
"Today it was about saving the tyres for the Power Stage and to give it a big push. We had a very good run and everything was working really well, so I was really comfortable in the car."
Ogier dropped from the top of the championship to third when he drifted wide and ended up stuck in a snowbank on Friday's second run through Svullrya.
The Citroen driver returned under Rally2 rules the following day and while he subsequently won three stages, all he could salvage from the event was two Power Stage points.
Jari-Matti Latvala and Teemu Suninen both challenged Tanak during Friday, and even led the rally.
Latvala, however, put his Toyota in a snowbank during the final stage of the day and while he was able to extricate himself, the error cost the Finn nearly 25 minutes and he leaves Sweden emptyhanded.
Suninen had in fact led a WRC event for the first time, an advantage which he took into Saturday, but he lost time in a snowbank two stages in before spinning his M-Sport Ford into a tree later in the day and finished the event 23rd outright.
Citroen's Esapekka Lappi ultimately finished second by 48.8s, just 3.0s up on Neuville with the second of the Hyundai drivers in Andreas Mikkelsen not far behind them.
Lappi, who grabbed one Power Stage point, had started the final day tied for second with Mikkelsen and Neuville only 2.3s behind.
Neuville bagged four Power Stage points while M-Sport Ford's Elfyn Evans, who finished fifth outright, collected three points on the final stage.
Kris Meeke took sixth in his Toyota while Sebastien Loeb was a little too conservative in his Hyundai as he ended the event in seventh.
Former world champion Marcus Gronholm's cameo appearance came to an early end when he put his WRC-spec Toyota Yaris into a snowbank on Friday.
Non-Pro competitor Ole Christian Veiby claimed WRC2 honours in ninth outright in his Volkswagen Polo R5, almost two minutes ahead of WRC2Pro winner Mads Ostberg in a Citroen R5.
Round 3 is Rally Mexico on March 7-10.
Rally Sweden: Results (Top 10)
| | | | | | | |
| --- | --- | --- | --- | --- | --- | --- |
| Pos | Num | Driver | Team | Elig | Grp cls | Time/Gap |
| 1 | 8 | O. TÄNAK | Toyota Gazoo Racing WRT | M | RC1 | 2:47:30.0 |
| 2 | 4 | E. LAPPI | Citroen Total WRT | M | RC1 | +53.7 |
| 3 | 11 | T. NEUVILLE | Hyundai Shell Mobis WRT | M | RC1 | +56.7 |
| 4 | 89 | A. MIKKELSEN | Hyundai Shell Mobis WRT | M | RC1 | +1:05.4 |
| 5 | 33 | E. EVANS | M-Sport Ford World Rally Team | M | RC1 | +1:08.2 |
| 6 | 5 | K. MEEKE | Toyota Gazoo Racing WRT | M | RC1 | +1:38.8 |
| 7 | 19 | S. LOEB | Hyundai Shell Mobis WRT | M | RC1 | +1:49.7 |
| 8 | 7 | P. TIDEMAND | M-Sport Ford World Rally Team | M | RC1 | +3:37.7 |
| 9 | 42 | O. VEIBY | Ole Christian Veiby | WRC2 | RC2 | +6:34.0 |
| 10 | 92 | J. TUOHINO | Janne Tuohino | None | RC1 | +8:21.4 |
Rally Sweden: Power Stage (Bonus points)
| | | | | | |
| --- | --- | --- | --- | --- | --- |
| Pos | Num | Driver | Team | Time/Gap | Bonus |
| 1 | 8 | Ott TÄNAK | Toyota Gazoo Racing WRT | 5:15.1 | 5 |
| 2 | 11 | Thierry NEUVILLE | Hyundai Shell Mobis WRT | +3.5 | 4 |
| 3 | 33 | Elfyn EVANS | M-Sport Ford World Rally Team | +4.4 | 3 |
| 4 | 1 | Sébastien OGIER | M-Sport Ford World Rally Team | +4.6 | 2 |
| 5 | 4 | Esapekka LAPPI | Citroen Total WRT | +4.9 | 1 |
Drivers' championship
| | | | |
| --- | --- | --- | --- |
| Pos | Driver | Nat | Pts |
| 1 | Ott TÄNAK | EST | 47 |
| 2 | Thierry NEUVILLE | BEL | 40 |
| 3 | Sébastien OGIER | FRA | 31 |
| 4 | Kris MEEKE | GBR | 21 |
| 5 | Esapekka LAPPI | FIN | 19 |
| 6 | Sébastien LOEB | FRA | 18 |
| 7 | Elfyn EVANS | GBR | 13 |
| 8 | Andreas MIKKELSEN | NOR | 12 |
| 9 | Jari-Matti LATVALA | FIN | 10 |
| 10 | Gus GREENSMITH | GBR | 6 |
| 11 | Pontus TIDEMAND | SWE | 4 |
| 12 | Yoann BONATO | FRA | 4 |
| 13 | Stéphane SARRAZIN | FRA | 2 |
| 14 | Ole Christian VEIBY | NOR | 2 |
| 15 | Teemu SUNINEN | FIN | 1 |
| 16 | Adrien FOURMAUX | FRA | 1 |
| 17 | Janne TUOHINO | FIN | 1 |
| 18 | Guillaume DE MEVIUS | BEL | 0 |
| 19 | Mads OSTBERG | NOR | 0 |
| 20 | Lorenzo BERTELLI | ITA | 0 |
| 21 | Marcus GRÖNHOLM | FIN | 0 |
Manufacturers' championship
| | | |
| --- | --- | --- |
| Pos | Team | Pts |
| 1 | Toyota Gazoo Racing WRT | 58 |
| 2 | Hyundai Shell Mobis WRT | 57 |
| 3 | Citroen Total WRT | 47 |
| 4 | M-Sport Ford World Rally Team | 30 |