Logano wins Duel thanks to big last lap move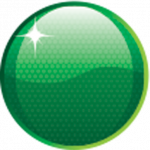 Joey Logano and Kevin Harvick have won their respective Duels at Daytona, the former having started the final lap of his race in fourth.
Logano trailed Clint Bowyer, Denny Hamlin, and Aric Almirola at the field crossed the stripe for the penultimate time in Duel 2.
The Team Penske driver dived out of the line and, with the help of team-mate Ryan Blaney, cleared the three in front as they entered the back straight.
He brought the #22 Ford Mustang home ahead of Bowyer, who had led at the end of the 39 preceding laps in the #14 Stewart-Haas Racing Ford.
Almirola (#10 Stewart-Haas Racing Ford) took third from Hamlin (#11 Joe Gibbs Racing Toyota), Kurt Busch (#1 Chip Ganassi Racing Chevrolet), and Blaney (#12 Ford).
Harvick took over the lead of the first Duel when the pit stop cycle completed on Lap 17 and held sway for the remaining 44 laps in the #4 Stewart-Haas Racing Ford.
Ricky Stenhouse Jnr (#17 Roush Fenway Racing Ford) tailed him for much of the way but only just pipped Paul Menard (#21 Wood Brothers Racing Ford) to the runner-up spot after a battle on the final lap.
Matt DiBenedetto took fourth in the #95 Leavine Family Racing Toyota, one position ahead of Martin Truex Jnr in the #19 Joe Gibbs Racing Toyota.
Kyle Busch took the chequered flag all the way back in 18th in the #18 Joe Gibbs Racing Toyota having spun as a result of a mid-race touch from behind from Jimmie Johnson.
Johnson finished eighth in the #48 Hendrick Motorsports Chevrolet.
Practice resumes on Friday and Saturday before Sunday's (local times) Daytona 500.
Replay: Kyle Busch spins after contact from Johnson
Replay: Logano's race-winning move