Jessica Dane to head unique women's corporate forum at AGP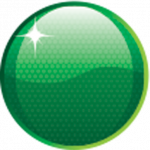 Jessica Dane will headline a list of special guests at a unique women's forum on the Thursday of next month's Formula 1 Rolex Australian Grand Prix.
Dane, who is the Chair for the new Australian Women in Motor Sport Commission (AWMSC), will be joined by F1's Global Director of Marketing and Communications, Ellie Norman, and F1's Global Director of Promotions and Business Relations, Chloe Targett-Adams.
The Women Driving Leadership event will be hosted by Madam Wheels' founder Jacquie Hayes, who has worked with AGP management to make the event a reality.
Participants can be involved in an on-track networking breakfast with keynote speakers from 0730 to 0930.
That will be followed by an afternoon program from 1030 which will include a host of industry insiders, corporate catering and several F1 experiences including a paddock tour, pit lane walk and guided tour of the Innovation & Technology Hub.
"Madam Wheels has worked closely with the AGPC to ensure women have the opportunity to be front and centre with the action, but in a stylish way," said Hayes.
"Many women have strong misconceptions around Formula One, believing it couldn't be enjoyable because it's only about loud cars. It can be quite the opposite, actually, and we want them to experience that.
"The sport has a male-centric history but the global Formula One machine is working hard to make it more inclusive for women.
"Just as women might feel intimidated when they're on the car-showroom floor trying to buy themselves a car, the Grand Prix may seem too overwhelming to face for some.
"This event will introduce those women to a memorable, fun and insightful experience which, we hope, they and their girlfriends will want to return to year after year."
Breakfast tickets are $135 while the afternoon program is $535. Full day can be purchased for $670.
For more information, or to register for the event go to www.madamwheels.com.
The Australian Grand Prix runs from March 14-17.