Greg Crick, Barry Oliver inducted into Tasmanian Motorsport HOF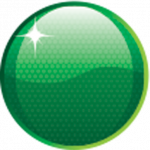 Former Australian GT champion Greg Crick and ex-Supercars track commentators Barry Oliver have been inducted into the Tasmanian Motorsport Hall of Fame.
The pair were inducted at the Tasmanian Motorsports Awards Dinner in Hobart on Saturday night.
Crick won the Australian GT title in 2006 champion as well as Targa Tasmania on multiple occasions before retiring from racing in 2015 due to ongoing issues from the carbon monoxide poisoning he suffered in the 2014 Bathurst 12 Hour.
He is currently the Driving Standards Adviser/Observer for various categories in Australian motorsport, serving in the role at this year's Bathurst 12 Hour and occasionally in Supercars in the past.
Oliver was V8 Supercars' track commentator for just over 15 years, chairman of the CAMS Tasmanian State Council for just over a decade, and an eight-time Targa Tasmania winner as navigator to Jim Richards.