Lawson takes TRS title with New Zealand Grand Prix win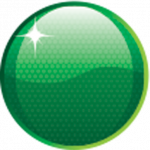 Liam Lawson has won the 2019 Castrol Toyota Racing Series with victory in a carnage-filled New Zealand Grand Prix at Manfeild Circuit Chris Amon.
Having started the day a point ahead of Marcus Armstrong at the top of the standings, Lawson put more distance between himself and his fellow New Zealander by finishing ahead in Race 2 of the weekend.
He went on to win the grand prix despite crossing the finish line in second position due to a time penalty levied against Armstrong for an earlier incident between the pair.
Austrian Lucas Auer started the finale on pole but made a poor start and it was Armstrong challenging Lawson for the lead, and even briefly getting his nose in front, in the opening corner.
Lawson was just over a second up on the field when a Safety Car and then red flag was called due to Czech Petr Ptacek running off at the high-speed final bend and finding the tyre wall.
The top two remained unchanged at the restart before Auer, who had dropped positions to Esteban Muth (Belgian) and Brendon Leitch (New Zealander), was taken out by Cameron Das at Turn 5, resulting in a six-car pile-up and another red flag.
Armstrong took the lead out of Turn 1 at the next restart but when Lawson tried to reclaim first position, he was fed onto the grass by his M2 Competition stablemate and dropped to fourth.
A five-second penalty would go to the new race leader while Lawson quickly passed Leitch to move into third position.
That move wouldn't count, however, when another red flag was called after Dev Gore's (American) car ended up on top of Jackson Walls', although both drivers were unharmed.
Contact between Muth and Leitch at the restart saw Lawson pass both and put himself back into the minimum position he needed to win the series.
Try as he might, Armstrong couldn't build a gap sufficient to pick up a consolation race win, which went to Lawson, while Kazuto Kotaka (Japanese) ended up on the podium once a litany of time penalties were applied.
"It was a weird race and I reckon I fluked the start as I have been having a few issues with those throughout the season, but it all came together and I had already made the move I needed to secure the championship when I heard about Marcus's penalty on the radio," said Lawson.
"I was racing with the championship in mind so to end up winning the Grand Prix is very special.
"I was a bit emotional on the warm down lap. People were on the radio and I was getting some lovely messages. It's very special.
"I have enjoyed racing with Marcus and although there's a rivalry on track, we've become friends during the series and I can understand how disappointed he was after the race.
"It's been a great championship, however, and he's been a huge part of that."
Leitch ended up fifth while 77-year-old Kenny Smith was the last finisher in eighth after 17 cars started the race.
The three Australians of Walls, Calan Williams, and Thomas Smith, all recorded DNFs in the grand prix.
American Cameron Das won Race 2 earlier in the day.