Supercars looks to manufacturer council for Next Gen discussion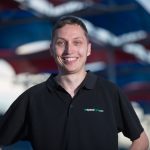 Supercars is investigating setting up a manufacturer council to help engage with marques when discussing regulations for the next generation of cars in 2021.
Work on the championship's future format dubbed 'Next Generation' is well underway with studies carried out into hybrid technology revealed last year.
Finding the right pathway for Supercars in 2021 is a crucial step for the series and one which could benefit from manufacturer input. 
Currently Holden and Ford are the only car makers actively investing in Supercars following Nissan's decision to withdraw from the sport at the end of last season.
To ensure the championship makes the right decision and keeps marques abreast of the series' direction, CEO Sean Seamer is keen to consult with manufacturers through the formalisation of a bespoke council.
NASCAR has operated a similar process in the US with Ford, General Motors (GM) and Toyota. 
"I think one of the things I learned (from my trip) in the US and what NASCAR has done well is they've got what they call an OEM counsel, a manufacturers council, so they've got a group that they work with over time and keep them involved in the direction of the category, said Seamer, when asked about the future direction of the series by Speedcafe.com.  
"We hope to do something similar but of course I think the key about getting a manufacturer in sport, is racing cars that are relevant. 
"So having cool cars on the track that look good, that sound good, that entertain people and that's what we've got to do."
While the project is in its infancy, Seamer says Ford and GM would likely sit on the council alongside other marques that are interested.
He reiterated that the process is a sounding board for both the championship and marques and not a process where Supercars is dictated to on the future direction of the series purely by the want of one manufacturer.  
"Well I haven't worked though what that's going to look like here," Seamer added.
"Obviously we'll have Ford and GM involved in that for us here and then anyone else that may be interested going forward but Toyota, GM, and Ford sit on that council in the US. 
"I got really good feedback from Ford and GM about how that works.
"I guess it's formalising an engagement. Without speaking for them, everybody finds it useful that they can sort of be involved in discussions.
"It doesn't necessarily mean that we're going to run off and do what manufacturer Y wants to do but we're taking them on the journey, they have the opportunity to provide feedback, they also have the opportunity to understand where the other one is coming from without getting into sharing competitive information."
Supercars will enter into a new dawn this season with the first two-door coupe racing under the Gen2 rules courtesy of the Ford Mustang.