Injured Marquez starts new year fastest at Sepang test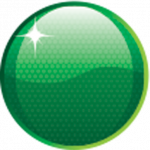 Recent shoulder surgery could not stop Marc Marquez from setting the pace on the first day of full MotoGP testing of 2019 at Sepang.
The Repsol Honda rider stopped the clocks at 1:59.621s in the fourth hour of the eight-hour session and despite dismounting for the day a short time later as he sought to preserve his left shoulder, Marquez's time was not beaten.
Similarly, Suzuki Ecstar's Alex Rins, who was quickest before being bumped by Marquez, remained second on the timesheets with a 1:59.880s.
Maverick Viñales was third-fastest and Monster Yamaha team-mate Valentino Rossi sixth.
Reale Avintia's Tito Rabat was a late mover to fourth and therefore the lead Ducati rider, just ahead of new factory pilot Danilo Petrucci, while 2017 and 2018 runner-up Andrea Dovizioso was eighth.
Breaking up the succession of Italians on the timing screen was Japanese rider Takaaki Nakagami in seventh.
Nakagami's LCR Honda team-mate Cal Crutchlow made his first appearance since his Phillip Island crash in late October and ended the day in 14th after notching up 51 laps.
Stefan Bradl, filling in for the injured Jorge Lorenzo but officially riding for the Honda Test Team, was ninth at 0.593s off the pace.
Pol Espargaro completed 44 laps on the #44 Red Bull KTM Factory RC16 and ended up 10th despite a late crash, well clear of new team-mate Johann Zarco in 20th.
Jack Miller, in 11th at 0.762s off the pace, also had a spill towards the end of the afternoon on his Pramac Ducati, as his team-mate Francesco Bagnaia led the way for the rookies in 15th.
Aleix Espargaro was fastest from the Gresini Aprilia stable in 13th position.
Testing continues on Thursday and Friday.
Pre-season testing: Sepang: Day 1
| | | | | | | | | |
| --- | --- | --- | --- | --- | --- | --- | --- | --- |
| Pos | Num | Rider | Nat | Team | Bike | Time | Gap 1st/Prev | Laps |
| 1 | 93 | Marc MARQUEZ | ESP | Repsol Honda Team | Honda | 1:59.621 | | 26/29 |
| 2 | 42 | Alex RINS | ESP | Team SUZUKI ECSTAR | Suzuki | 1:59.880 | 0.259/0.259 | 25/61 |
| 3 | 12 | Maverick VIÑALES | ESP | Monster Energy Yamaha MotoGP | Yamaha | 1:59.937 | 0.316/0.057 | 28/63 |
| 4 | 53 | Tito RABAT | ESP | Reale Avintia Racing | Ducati | 1:59.983 | 0.362/0.046 | 58/59 |
| 5 | 9 | Danilo PETRUCCI | ITA | Mission Winnow Ducati | Ducati | 2:00.051 | 0.430/0.068 | 8/54 |
| 6 | 46 | Valentino ROSSI | ITA | Monster Energy Yamaha MotoGP | Yamaha | 2:00.054 | 0.433/0.003 | 22/56 |
| 7 | 30 | Takaaki NAKAGAMI | JPN | LCR Honda IDEMITSU | Honda | 2:00.158 | 0.537/0.104 | 54/55 |
| 8 | 04 | Andrea DOVIZIOSO | ITA | Mission Winnow Ducati | Ducati | 2:00.197 | 0.576/0.039 | 17/49 |
| 9 | 6 | Stefan BRADL | GER | Honda Test Team | Honda | 2:00.214 | 0.593/0.017 | 41/61 |
| 10 | 44 | Pol ESPARGARO | ESP | Red Bull KTM Factory Racing | KTM | 2:00.313 | 0.692/0.099 | 3/44 |
| 11 | 43 | Jack MILLER | AUS | Alma Pramac Racing | Ducati | 2:00.383 | 0.762/0.070 | 26/51 |
| 12 | 21 | Franco MORBIDELLI | ITA | Petronas Yamaha SRT | Yamaha | 2:00.460 | 0.839/0.077 | 58/60 |
| 13 | 41 | Aleix ESPARGARO | ESP | Aprilia Racing Team Gresini | Aprilia | 2:00.602 | 0.981/0.142 | 51/55 |
| 14 | 35 | Cal CRUTCHLOW | GBR | LCR Honda CASTROL | Honda | 2:00.681 | 1.060/0.079 | 24/51 |
| 15 | 63 | Francesco BAGNAIA | ITA | Alma Pramac Racing | Ducati | 2:00.694 | 1.073/0.013 | 25/49 |
| 16 | 88 | Miguel OLIVEIRA | POR | Red Bull KTM Tech 3 | KTM | 2:00.902 | 1.281/0.208 | 58/59 |
| 17 | 31 | Yamaha TEST 1 | JPN | Yamaha Test Team | Yamaha | 2:00.965 | 1.344/0.063 | 54/55 |
| 18 | 20 | Fabio QUARTARARO | FRA | Petronas Yamaha SRT | Yamaha | 2:00.985 | 1.364/0.020 | 45/65 |
| 19 | 66 | Mika KALLIO | FIN | Red Bull KTM Factory Racing Test Team | KTM | 2:01.054 | 1.433/0.069 | 4/20 |
| 20 | 5 | Johann ZARCO | FRA | Red Bull KTM Factory Racing | KTM | 2:01.121 | 1.500/0.067 | 53/61 |
| 21 | 29 | Andrea IANNONE | ITA | Aprilia Racing Team Gresini | Aprilia | 2:01.249 | 1.628/0.128 | 35/36 |
| 22 | 50 | Sylvain GUINTOLI | FRA | Suzuki Test Team | Suzuki | 2:01.286 | 1.665/0.037 | 14/58 |
| 23 | 36 | Joan MIR | ESP | Team SUZUKI ECSTAR | Suzuki | 2:01.432 | 1.811/0.146 | 24/55 |
| 24 | 17 | Karel ABRAHAM | CZE | Reale Avintia Racing | Ducati | 2:01.627 | 2.006/0.195 | 25/45 |
| 25 | 32 | Yamaha TEST 2 | JPN | Yamaha Test Team | Yamaha | 2:01.736 | 2.115/0.109 | 11/45 |
| 26 | 55 | Hafizh SYAHRIN | MAS | Red Bull KTM Tech 3 | KTM | 2:01.853 | 2.232/0.117 | 48/49 |