Armstrong sets up gripping TRS finale with Taupo feature win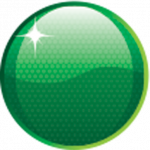 Just five points separate Liam Lawson and Marcus Armstrong ahead of the Castrol Toyota Racing Series finale after the latter's win in the Denny Hulme Memorial Trophy race at Taupo.
A DNF a day earlier had been costly for Armstrong, but he closed the points margin to Lawson with a dominant performance in the feature race at Bruce McLaren Motorsport Park.
The Ferrari academy driver put his M2 Competition entry on pole for the 20-lap feature race of the weekend and cleared fellow front row starter Lucas Auer (Austrian) when the lights went out.
Armstrong pulled away but Auer had a margin of this own as third-placed Esteban Muth held up Lawson, who came under attention from Raoul Hyman (South African) as a result.
Lawson continued to try, and fail, to find a way past the stern defences of Muth before a red flag was called when Parker Locke (American) tried to overtake Petr Ptacek but succeeded only in hitting the Czech and turning both their cars around.
When the race restarted, Lawson lunged down the inside of Muth but Armstrong and Auer had already got away.
An incident between Australian Thomas Smith and Russian Artem Petrov on the restart lap sealed the result with Armstrong winning out from Auer, Lawson, Muth, and Hyman.
"It's quite strange," said Armstrong.
"Yesterday in no way, shape or form was I able to fight for the win, then today it was quite easy.
"I didn't have to push really hard to build a gap to Lucas, it just worked today. Yesterday I had to push very hard and it wasn't enough.
"I'm really happy to have won the race, and to make up for failed suspension yesterday.
"We're right back in the championship fight. I think it will be close as usual. I'm sure it will go down to the wire. It will be a spectacular show.
"I have to make up for what happened last year and take the title."
Muth picked up his first win of the campaign in Race 3 earlier in the day, which started with the top six of the grid reversed from Race 2 results.
The Belgian exited the first corner in top spot courtesy of his inside line and kept New Zealander Brendon Leitch, who finished ninth in Race 4, at bay throughout.
Lawson sat behind them and picked up a third placing as Armstrong came from the back of the 16-car grid to take eighth.
Calan Williams was the best of the three Australians with ninth in Race 3 and seventh in Race 4, Jackson Walls was 12th and 10th respectively, and Smith 13th in each.
The stage is now set for an all-Kiwi fight for the title, with another three technically outside chances, at Manfeild Circuit Chris Amon next weekend (February 9-10), where the New Zealand Grand Prix will also be decided.