Armstrong wins NZ Motor Cup, Lawson comes unstuck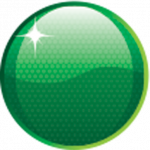 Marcus Armstrong has strengthened his hold on the 2019 Castrol Toyota Racing Series by winning the feature race at Hampton Downs, which Liam Lawson crashed out of.
Lawson came to grief in the New Zealand Motor Cup race when he attempted another bold outside passing move on second-placed Lucas Auer at an early restart.
He had gone to the outside of the Austrian at Turn 1 but they touched and Lawson was sent backwards through the gravel trap and into the tyre wall.
Armstrong had led the field away and was in control of the race from Auer and Lawson at the end of the standing lap.
The Safety Car was called for a Lap 3 incident when Dev Gore was turned around by Petru Florescu, before Lawson's ill-fated move at the start of Lap 5.
While the New Zealander was out, Auer continued to circulate in second position before coming under pressure from Artem Petrov with eight laps remaining.
It wasn't long before Auer lost all pace and peeled off into pit lane, leaving Petrov in second, but the Russian couldn't reel in front-running New Zealander Armstrong by the time the chequered flag was waved.
Cameron Das (American) and Brendon Leitch (New Zealander) finished third and fourth after a big battle involving themselves and multiple others around the halfway mark, while Esteban Muth was fifth.
Lawson had a better time of it in the third race of the weekend earlier in the day, winning that encounter despite early contact with Jackson Walls.
The 2017 Australian Formula 4 runner-up tagged Walls while battling for second in a move for which he was later cleared of wrongdoing, then pressured Auer into an error to finally take that position.
Muth was leading at the team but Lawson caught the Belgian and dived past at Turn 1 at the start of the final lap.
Auer took third, behind Muth, while Armstrong was fourth and Leitch 10th.
Of the Australians, Calan Williams finished eighth and seventh in the day's respective races, Thomas Smith 12th and ninth, and Walls 16th after the spin and then eighth.
Armstrong's series lead over Lawson is out to 34 points ahead of Round 4 of five at Bruce McLaren Motorsport Park in Taupo next weekend.