Brabham wins Stadium Super Trucks title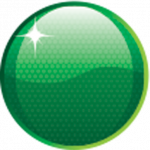 Matt Brabham has claimed his first Stadium Super Trucks title at the season ending event in Mexico.
The finale, held a day after the Race of Champions at the Autódromo Hermanos Rodríguez in Mexico City, saw Brabham claim overall honours in the event to round out his title winning campaign.
Brabham held a strong points advantage heading into the event, making his confirmation as champ little more than a formality.
Still, the US-based Australian ensured there was no doubt by claiming second on Saturday before winning the elimination style races on Sunday to end the weekend, and year, on top.
"It has been a tough year on so many fronts, but it's great to finally get this title in the bag," said Brabham.
"It was great to beat Robby (Gordon) today after he got me yesterday. He is an enormously tough competitor so when you manage to beat him you know you have earned it.
"Hoffman was fast in the final and it was tough for him to lose the weekend win on a penalty, but I'll take it.
"The weekend was a great event and I could not be happier to cap off the title by winning the final event of the season.
"Hopefully this continues to keep my name out there and a full-time circuit drive presents itself in the next month or two. We are working hard on it every day."
Brabham confirmed himself of the title midway through Sunday's proceedings after he was matched with title rival Gavin Harlien in the third round of the knock-out event.
By winning the race, Brabham ensured Harlien could not beat him in the points standings, effectively confirming himself as champion.
He then bested Gordon, having lost out to the American on Saturday, before a penalty in the final to Jeff Hoffman eased Brabham's path to victory.