Brabec back in front, Sunderland makes inroads on Stage 7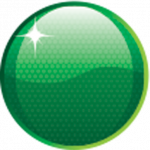 Bikes
Honda's Ricky Brabec has reclaimed the lead of the Dakar Rally with three stages to go as Sam Sunderland slashed his deficit to the lead.
Brabec held a narrow lead over Sunderland (KTM, British) early in the stage, a 323km special stage loop out and back from San Juan de Marcona, but eventually ended up third for the day by 6:30s.
The American's lead in the general classification is 7:47s, with Adrien van Beveren (Yamaha, French) second and Toby Price (KTM) another 41 seconds behind in third.
"It wasn't easy, I think I was riding too fast, riding faster than I should have," said Brabec.
"But no close calls today, actually no close calls the entire rally, so that's a plus and I'm keeping my fingers crossed for that until the end.
"I needed a good stage today to get me back on top, and tomorrow hopefully is a little bit easier navigation than today.
"I'm looking forward to the next three days, I think me and (Pablo) Quintanilla are going to fight back and forth until the last kilometre."
Sunderland's performance puts him fourth to Brabec by 9:58s, a second ahead of previous class leader Quintanilla (Husqvarna, Chilean).
"Today, apart from losing three or four minutes looking for a waypoint, the special went well," said Sunderland, the 2017 champion.
"I wanted to push hard this morning and it paid off."
Price was tracking well until he lost over 10 minutes between the fourth and fifth waypoints, while Quintanilla's time loss blew out further around the same point.
Cars
Stephane Peterhansel has cut into Nasser Al-Attiyah's class lead but Sebastien Loeb was cruelled by electrical problems on Stage 7.
Peterhansel (French) and Nani Roma (Spanish) duelled throughout the stage before the X-Raid Mini buggy driver won out over the X-Raid Mini four-wheel-drive man by 4:33s.
They now hold second and third in the general classification, Peterhansel 29:16s behind Al-Attiyah having been over 40 minutes back at the end of the previous day.
'Mr Dakar' revealed that the stage was not all joy, however, and remains pessimistic about winning the Dakar for a 14th time this year.
"At the beginning, we jumped over a dune, which damaged the bonnet and left us with a bad case of whiplash," reported Peterhansel.
"Navigating was tricky, but I think we did well because we gained time on everyone.
"We got a bit closer to Nasser, but it'll be very hard to wrest the lead from him.
"Actually, we don't deserve to be ahead of him because he's doing really well and has made no mistakes so far."
Al-Attiyah (Qatari) brought his factory Toyota Hilux home with the fourth-fastest stage time, behind Carlos Sainz Snr (Mini, Spanish), while Loeb was 11th on the day.
The Frenchman has slumped to fourth in the general classification, 54:12s from Al-Attiyah, after electrical problems in his PH-Sport Peugeot.
"The car ground to a halt after three kilometres. We managed to get it up and running, but after five kilometres it stopped again," recounted Loeb.
"It started stopping at increasingly shorter intervals.
"We started looking for the root of the problem until we found the right socket. It was a total power failure.
"Apart from this, we didn't make any mistakes and were quite fast.
"It's quite demoralising, we'll see what we can do and what we can fight for in the coming days."
In a case of what might have been, Loeb gained around 10 minutes on Peterhansel and around 20 minutes on Al-Attiyah after the problem was fixed.
Other classes
Eduard Nikolaev (Russian) finished more than half an hour behind stage winner Gerard de Rooy (Iveco, Dutch) but is now more than half an hour ahead of Kamaz team-mate Dmitry Sotnikov (Russian) at the top of the general classification.
In Quads, only a major disaster can stop Nicolas Cavigliasso (Yamaha) now after the Argentine won Stage 7 and went 1:15:36s clear of compatriot Jeremias Gonzalez Ferioli (Yamaha).
Early SxS rally leader Reinaldo Varela (Can-Am, Brazilian) is back in front after Gerard Farres Guell (Can-Am, Spanish) haemorrhaged almost two hours and Sergey Karyakin (BRP, Russian) rolled.
Stage 8 takes the field back to Pisco, with a total of 575km including 360km of special stage ahead of them.
General classification: Bikes
| | | | | |
| --- | --- | --- | --- | --- |
| Pos | Rider | Nat | Make | Time/Gap |
| 1 | Ricky BRABEC | USA | Honda | 024:48:02 |
| 2 | Adrien VAN BEVEREN | FRA | Yamaha | +00:07:47 |
| 3 | Toby PRICE | AUS | KTM | +00:08:28 |
| 4 | Sam SUNDERLAND | GBR | KTM | +00:09:58 |
| 5 | Pablo QUINTANILLA | CHI | Husqvarna | +00:09:59 |
| 6 | Kevin BENAVIDES | ARG | Honda | +00:16:15 |
| 7 | Matthias WALKNER | AUT | KTM | +00:16:16 |
| 8 | Stefan SVITKO | SVK | KTM | +00:37:09 |
| 9 | Andrew SHORT | USA | Husqvarna | +00:39:17 |
| 10 | Xavier DE SOULTRAIT | FRA | Yamaha | +00:40:08 |
General classification: Cars
| | | | | |
| --- | --- | --- | --- | --- |
| Pos | Driver | Nat | Make | Time/Gap |
| 1 | Nasser AL-ATTIYAH | QAT | Toyota | 025:13:30 |
| 2 | Stephane PETERHANSEL | FRA | Mini | +00:29:16 |
| 3 | Nani ROMA | ESP | Mini | +00:37:59 |
| 4 | Sebastien LOEB | FRA | Peugeot | +00:54:12 |
| 5 | Cyril DESPRES | FRA | Mini | +01:20:01 |
| 6 | Jakub PRZYGONSKI | POL | Mini | +02:12:02 |
| 7 | Martin PROKOP | CZE | Ford | +02:45:33 |
| 8 | Yazeed AL RAJHI | KSA | Mini | +03:39:33 |
| 9 | Bernhard TEN BRINKE | NED | Toyota | +04:32:31 |
| 10 | Carlos SAINZ | ESP | Mini | +05:15:31 |