Loeb moves to second as Al-Attiyah tightens grip on Dakar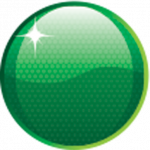 Cars
Sebastien Loeb has moved into second in the Dakar Rally with a second stage win in a row but Nasser Al-Attiyah is now further clear in the general classification.
Al-Attiyah set the pace for most of the 336km special stage from Arequipa to San Juan de Marcona before Loeb pulled ahead to record a 2:17s victory.
Loeb (Peugeot, French) is 37:43s behind the factory Toyota driver on the leaderboard after his third stage win of the 2019 event, having started the day fifth.
Both had lost time looking for a waypoint but the privateer PH-Sport driver was relieved that the damage to his campaign was not too great.
"It went well, but we made mistakes," admitted Loeb.
"We saw Nasser make the same blunder, so we both lost two minutes. We drove around looking for a waypoint, but I think we weren't the only ones, it was a tricky stage.
"We didn't get stuck, we saw the hole where it happened last year, but we dodged the bullet," he added in reference to last year's rally-ending incident.
"I'm very happy to have reached the finish. It's not over yet, there's still a lot of racing ahead of us."
Despite his seemingly strong position, Al-Attiyah was still cautious about his chances of winner the 2019 Dakar.
"We did a great job all day long, but we made a blunder in the final 15 kilometres," explained the Qatari.
"We went down the wrong valley, and then it took us a long time to backtrack and get back on the right track. It cost us several minutes, but I'm still happy with our position.
"It was a good performance, even though I know Sébastien is fighting and I'll have to battle hard.
"It's not really that comfortable, but it's good to have this very difficult stage behind us."
Stephane Peterhansel (Mini, French) slipped from second to third in the general classification having given up more than 16 minutes to Al-Attiyah.
'Mr Dakar' dumped over 20 minutes early in the stage, made back about half of that when Loeb and Al-Attiyah lost their way, but drifted again towards the end.
Last year's champion, Carlos Sainz (Mini, Spanish), continues at over five hours off the pace after his shocking Stage 3.
Other classes
CLICK HERE for the Bikes report.
Eduard Nikolaev (Kamaz, Russian) holds only a slightly reduced lead of 10:13s in Trucks despite finishing more than 14 minutes slower than Sergey Viazovich (MAZ, Belarus), the first non-Kamaz driver to win a stage this year.
Quads again saw Argentines Nicolas Cavigliasso (Yamaha) and Jeremias Gonzalez Ferioli (Yamaha) running first and second in both the stage and general classification, meaning the former is now 1:06:49s to the good.
Gerard Farres Guell (Can-Am, Spanish) is 13:31s up in SxS.
Stage 7 is a 323km loop (plus 64km liaison) around San Juan de Marcona.
General classification: Cars
| | | | | |
| --- | --- | --- | --- | --- |
| Pos | Driver | Nat | Make | Time/Gap |
| 1 | Nasser AL-ATTIYAH | QAT | Toyota | 021:01:31 |
| 2 | Sebastien Loeb | FRA | Peugeot | +00:37:43 |
| 3 | Stephane PETERHANSEL | FRA | Mini | +00:41:14 |
| 4 | Nani ROMA | ESP | Mini | +00:45:24 |
| 5 | Cyril DESPRES | FRA | Mini | +01:23:35 |