Lawson stars in Highlands TRS feature race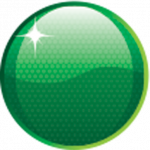 Liam Lawson has delivered another stellar performance in the feature race of Round 1 of the Castrol Toyota Racing Series at Highlands Motorsport Park.
Lawson had gone lights-to-flag a day earlier but this time he put on a show on his way to the front and went on to win by 10 seconds on a drying track.
The race started under Safety Car before Lucas Auer led Marcus Armstrong, Lawson, and the rest of the field away.
Armstrong staved off his fellow Kiwi for a little while, prompting Lawson to go for the outside around the final corner sweeper.
They touched as they continued to run side-by-side through Turn 1 but Lawson got the job done and went after Auer.
He picked off the Austrian after the bridge as the race reached its halfway mark, and that was that.
Armstrong finished second having made his way past Auer on Lap 13, the latter of whom faded to fourth as he lost another position to Raoul Hyman (South African) on the 20th and final lap.
Auer had only made the start after his car was put back together after he slid into the pit wall during Race 2 as he tried to round up Hyman at the final corner.
New Zealander Brendon Leitch was awarded the race win in unusual circumstances as a result of a post-race penalty applied to Esteban Muth (Belgian) for jumping the start.
That start, however, was that which occurred before the race was red flagged on Lap 1 and subsequently restarted under Safety Car in original grid order.
Auer's crash made for a second red flag, with Hyman ultimately classified second, Armstrong third, Muth fourth, and Lawson fifth having started sixth as per the grid reversal.
Leitch went on to finish Race 3 in ninth.
Australian Calan Williams ended the day's races seventh and eighth respectively.
Countryman Thomas Smith was 12th in Race 2 after contact with Artem Petrov that saw the Russian in the wall and drawing the first red flag, and the same again in Race 3.
Lawson leads the series with Round 2 next weekend (January 17-20) at Teretonga Park.