Liam Lawson romps to first-up TRS win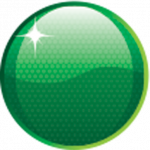 Liam Lawson was simply far too good in the first race of the 2019 Castrol Toyota Racing Series season at Highlands Motorsport Park.
The 16-year-old led every lap and set a new outright lap record at the Otago circuit while distant M2 Competition team-mate Marcus Armstrong made for a Kiwi one-two, ahead of Austrian Lucas Auer.
Lawson started from second on the grid but got the jump on Raoul Hyman and quickly cleared out.
Hyman came under pressure from Armstrong, who had qualified on pole until he was stripped of his fastest lap because it was set under yellow flags.
Auer made an impressive pass on fourth-placed Esteban Muth on Lap 6, releasing him to go after Armstrong and Hyman.
Armstrong, however, got past the second-placed South African and managed to hang on when Auer came for him again.
Hyman was fourth when the chequered flag flew after 15 laps, from another New Zealander in Leitch.
"I'm stoked," said Lawson.
"Since I started racing I've wanted to race TRS and to finally be able to do that today is pretty cool.
"After qualifying on the front row, I was focusing on my start, making sure I was going to get away cleanly and then make sure I could either move forward or hold my position into the Turn 2.
"Going into the bus stop alongside Raoul was pretty cool but luckily I was able to pop out ahead of him.
"From there it was just about getting into my grove and getting a gap on the field.
"I can't thank the M2 Competition enough, they've provided another winning car in this series and I'm privileged to be a part of it."
Calan Williams was the first of the two Australian starts in 11th and Thomas Smith rounded out the 15-car field.
Round 1 continues tomorrow.
CLICK HERE for today's BNT V8s report.