Brabec storms into lead but Bikes battle tightens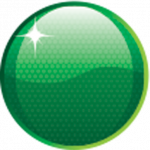 Bikes
Honda rider Ricky Brabec has leapt into the lead of the Dakar Rally with a commanding performance on Stage 4 but the leaderboard has tightened overall.
Brabec and KTM team-mates Matthias Walkner and Toby Price ran first, second, and third through each waypoint on the 405km special stage from Arequipa to Moquegua.
The American, who dumped significant time when he was one of many to get lost the day prior, won the stage by 6:19s while Price is third overall by 4:22s.
"I needed it," said Brabec.
"Yesterday was tough on me and I lost a lot of time. Today I really, really needed to push with the marathon night and motocross start tomorrow.
"It kind of helps me because tomorrow I can kind of just hang back and have the stage under my control and finish where I want.
"My body is still 100 percent, the bike is still 100 percent. We'll go back and do a quick review of the bike and then put it to sleep for the night."
Defending champion Walkner more than halved his deficit to the overall lead to 9:31s but now fears he may have broken an ankle on what was otherwise a productive day.
"My ankle feels quite hurt," said the Austrian.
"Fifty kilometres before the end, I did a big jump and landed heavily. First I was thinking, 'okay, maybe it's broken.'
"It's really painful now, but we will see how it is tomorrow and I'm going to put some ice on it.
"It was okay in the end (for the stage), because I didn't crash and the bike is running well."
It was Pablo Quintanilla (Chilean) who battled on Stage 4, giving up eight minutes between Waypoints 4 and 5 and over 20 minutes to Brabec across the day.
The Husqvarna rider went from enjoying a general classification lead of over 11 minutes after Stage 3 to sitting 2:19s behind Brabec in second position.
Cars
Nasser Al-Attiyah (Qatari) has moved out to an overall lead of almost 10 minutes after the Toyota Gazoo Racing driver picked up a second stage win.
Stage 3 winner Stephane Peterhansel (Mini, French) led again early on before finishing second by 1:52s on the day, moving up to the same position in the general classification.
Another two Mini drivers, although in four-wheel-drives rather than buggies, are third and fourth overall in Nani Roma (Spanish) and Jakub Przygonski (Polish), respectively.
They, like Peterhansel, each inherited a spot in part due to Yazeed Al Rajhi (Mini) stopped 368km into the special stage.
The Saudi Arabian is fourth overall and Sebastien Loeb (Peugeot, French) up to fifth, the latter albeit 50 minutes from the lead.
Other classes
Eduard Nikolaev's (Kamaz, Russian) lead in the Trucks is down slightly to 4:58s after team-mate and compatriot Andrey Karginov won a second consecutive stage and moved to second in the general classification.
Nicolas Cavigliasso (Yamaha) put another 4:11s on his overall lead over Jeremias Gonzalez Ferioli (Yamaha), which now sits at 34:03s after he beat his fellow Argentine to victory on Stage 4.
Sergei Kariakin (BRP, Russian) has moved to the top of the SxS division after topping the stage.
Stage 5 sees the field return to Arequipa with 345km of special stage running ahead of the Bikes and Quads, and 517km for the Cars, Trucks, and SxS.
General classification: Bikes
| | | | | |
| --- | --- | --- | --- | --- |
| Pos | Rider | Nat | Make | Time/Gap |
| 1 | Ricky BRABEC | USA | Honda | 012:33:00 |
| 2 | Pablo QUINTANILLA | CHI | Husqvarna | +00:02:19 |
| 3 | Toby PRICE | AUS | KTM | +00:04:22 |
| 4 | Sam SUNDERLAND | GBR | KTM | +00:05:45 |
| 5 | Adrien VAN BEVEREN | FRA | Yamaha | +00:08:56 |
| 6 | Kevin BENAVIDES | ARG | Honda | +00:09:01 |
| 7 | Matthias WALKNER | AUT | KTM | +00:09:31 |
| 8 | Paulo GONCALVES | POR | Honda | +00:20:45 |
| 9 | Xavier DE SOULTRAIT | FRA | Yamaha | +00:22:00 |
| 10 | Stefan SVITKO | SVK | KTM | +00:28:09 |
General classification: Cars
| | | | | |
| --- | --- | --- | --- | --- |
| Pos | Driver | Nat | Make | Time/Gap |
| 1 | Nasser AL-ATTIYAH | QAT | Toyota | 012:12:57 |
| 2 | Stephane PETERHANSEL | FRA | Mini | +00:08:55 |
| 3 | Nani ROMA | ESP | Mini | +00:20:51 |
| 4 | Jakub PRZYGONSKI | POL | Mini | +00:22:17 |
| 5 | Yazeed AL RAJHI | KSA | Mini | +00:24:59 |
| 6 | Sebastien LOEB | FRA | Peugeot | +00:50:22 |
| 7 | Cyril DESPRES | FRA | Mini | +00:50:31 |
| 8 | Aron DOMZALA | POL | Toyota | +01:28:37 |
| 9 | Boris GARAFULIC | CHI | Mini | +01:36:52 |
| 10 | Harry HUNT | GBR | Peugeot | +01:37:37 |