Schatz edges Veal at Archerfield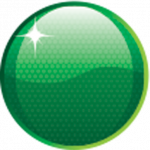 Donny Schatz has finished his Australian season with a narrow win over Jamie Veal in Round 7 of QSS World Series Sprintcars at Archerfield.
The American got the job done by less than 0.3s after he hit traffic in the final laps, while pole-sitter Luke Oldfield finished third.
Oldfield took the early lead but soon found himself in a four-way battle with Schatz, Veal, and James McFadden.
Two Cautions followed in quick succession before Veal pulled ahead, but only for four laps until Schatz made the pass.
McFadden relegated Veal another spot on Lap 23, having overtaken Oldfield nine laps earlier.
Veal soon regained the position and it was McFadden who smacked the infield tyre bundle at Turn 3 on Lap 31, forcing him to retire.
Schatz looked comfortable out in front until he hit heavy traffic on the penultimate lap, allowing Veal to pull alongside as they exited Turn 2 on the final lap.
However, Schatz held the momentum on the high line and claimed victory on by 0.280s.
Kerry Madsen took over the series lead by finishing fourth from 10th on the grid, while Peter Lack took fifth.
Steven Lines dropping to second in the standings after drifting from eighth to 15th in the feature.
The series now moves onto its three-round Western Swing from February 16, with Attwell Park in Albany to host Round 8.
Standings: After Round 7
| | | | |
| --- | --- | --- | --- |
| Pos | Num | Driver | Pts |
| 1 | W2 | Kerry Madsen | 1922 |
| 2 | Q83 | Steven Lines | 1914 |
| 3 | W17 | James McFadden | 1796 |
| 4 | V35 | Jamie Veal | 1639 |
| 5 | V40 | Rusty Hickman | 1513 |
| 6 | S19 | Brad Keller | 1476 |
| 7 | W97 | Mitchell Wormall | 1276 |
| 8 | V42 | Jye O'Keeffe | 1272 |
| 9 | V25 | Jack Lee | 1248 |
| 10 | Q23 | Lockie McHugh | 1144 |
| 11 | W26 | Cory Eliason | 1087 |
| 12 | V37 | Grant Anderson | 1026 |
| 13 | V88 | Dave Murcott | 968 |
| 14 | V55 | Brooke Tatnell | 962 |
| 15 | T22 | Jock Goodyer | 954 |
| 16 | W14 | Jason Pryde | 943 |
| 17 | Q77 | Jayden Peacock | 922 |
| 18 | NT9 | Danny Porter | 913 |
| 19 | Q54 | Randy Morgan | 871 |
| 20 | S81 | Luke Dillon | 809 |
| 21 | USA15 | Donny Schatz | 801 |
| 22 | V52 | Darren Mollenoyux | 772 |
| 23 | S13 | Brock Hallett | 766 |
| 23 | S20 | Glen Sutherland | 766 |
| 25 | S72 | Chad Ely | 745 |
| 26 | W80 | James Inglis | 743 |
| 27 | V90 | Corey McCullagh | 661 |
| 28 | S15 | Aidan Hall | 636 |
| 29 | V98 | Peter Doukas | 629 |
| 30 | Q17 | Luke Oldfield | 608 |
| 31 | S27 | Daniel Pestka | 602 |
| 32 | S14 | Brendan Quinn | 599 |
| 33 | Q5 | Peter Lack | 544 |
| 34 | S78 | Keke Falland | 539 |
| 35 | N99 | Carson Macedo | 533 |
| 36 | USA1 | Logan Schuchart | 520 |
| 37 | V60 | Jordyn Charge | 515 |
| 38 | S63 | Ryan Jones | 499 |
| 39 | V92 | Matthew Reed | 496 |
| 40 | T7 | Tim Hutchins | 488 |
| 41 | V17 | Dennis Jones | 477 |
| 42 | V72 | Jacob Smith | 466 |
| 43 | Q25 | Andrew Scheuerle | 465 |
| 44 | S10 | Steven Caruso | 453 |
| 45 | S97 | Matt Egel | 448 |
| 46 | S41 | Adrian Cottrell | 446 |
| 47 | V45 | Michael Van Bremen | 414 |
| 48 | V70 | John Vogels | 392 |
| 49 | V2 | Domain Ramsay | 372 |
| 50 | Q78 | Andrew Corbett | 347 |
| 51 | N56 | Mick Saller | 345 |
| 52 | N53 | Jesse Attard | 333 |
| 53 | Q32 | Mitch Gowland | 289 |
| 54 | Q2 | Brent Kratzmann | 286 |
| 55 | S4 | Lisa Walker | 285 |
| 56 | S5 | Tregan Gates | 266 |
| 57 | NQ42 | Brent Aprile | 248 |
| 58 | Q3 | Clem Hoffmans | 243 |
| 59 | NQ10 | Tim Farrell | 231 |
| 60 | Q59 | Kevin Titman | 210 |
| 61 | Q88 | Ryan McNamara | 202 |
| 62 | NQ5 | Danny Reidy | 196 |
| 63 | NQ8 | Tony Wynne | 194 |
| 64 | Q75 | Darren Jensen | 190 |
| 65 | N53 | Jessie Attard | 181 |
| 66 | S3 | Ben Morris | 179 |
| 67 | V67 | Luke Walker | 177 |
| 67 | V68 | Brett Milburn | 177 |
| 69 | Q4 | David Whell | 175 |
| 70 | Q56 | Sean Rose | 148 |
| 71 | Q36 | Mitchell Gee | 138 |
| 72 | T62 | Tate Frost | 128 |
| 73 | V50 | Darren Clarke | 127 |
| 74 | V81 | Robbie Paton | 126 |
| 75 | S57 | Rory Button | 116 |
| 76 | V93 | Travis Millar | 110 |
| 77 | N65 | Brendan Rallings | 106 |
| 78 | V89 | Jamie Heyen | 102 |
| 79 | Q88 | Ryan McNamara | 100 |
| 80 | S24 | Ricky Maiolo | 98 |
| 81 | V3 | Jacob Dickson | 88 |
| 82 | S54 | Nick Rachwal | 84 |
| 83 | VA88 | Grant Stansfield | 77 |
| 84 | D22 | Leigh Mungavin | 72 |