Quintanilla takes lead, Barreda Bort out on chaotic day at Dakar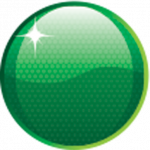 Bikes
Pablo Quintanilla is the new front-runner in the Dakar Rally after previous leader Joan Barreda Bort failed to finish Stage 3 and several other contenders got lost.
Barreda Bort was running fourth when his Honda ended up stuck in a descent around the 143km mark, where he remained for more than an hour before being evacuated by helicopter.
"I'm very disappointed," said the Spaniard.
"I got off to a great start, feeling strong, attacking and catching up with the riders in front of me.
"I got to a summit where it was really foggy. There was no visibility and I went down the wrong descent.
"It was extremely slippery, it was impossible for me to get back up.
"I looked for a solution at the bottom, but I didn't find any. There was no way out."
Barreda Bort is now out of contention for the event win while his two nearest rivals at the start of the day, Matthias Walkner (KTM, Austrian) and Ricky Brabec (Honda, American), both got lost and finished more than 20 minutes off the pace of stage winner Xavier de Soultrait.
Toby Price (KTM) also lost his bearings around halfway through the stage, which ran from San Juan de Marcona to Arequipa, and was 14:16s slower than de Soultrait to their destination.
De Soultrait (Honda, French) ended up edging Quintanilla (Husqvarna, Chilean) by just 15 seconds, but it is the latter who leads the general classification by a full 11:23s over Kevin Benavides (Honda, Argentinean).
Price is fifth overall at more than a quarter of an hour back and 2018 champion Walkner over 20 minutes behind Quintanilla in eighth.
Cars
Last year's Cars winner Carlos Sainz is virtually out of the hunt already having suffered broken front-left suspension on his X-Raid Mini buggy, 38km into the stage.
The Spaniard was already more than three hours behind by the time he got moving again.
Nasser Al-Attiyah (Qatari), one of Sainz' key rivals, is back in the lead of the general classification after the Toyota Hilux driver finished second to Stephane Peterhansel on the day.
Yazeed Al Rajhi (Mini, Saudi Arabian) is now second overall by 6:48s while Peterhansel (Mini, French) is just behind.
The campaign of previous general classification leader Giniel de Villiers has been shot to pieces as the South African stopped at 172km and now trails by over four hours.
Bernhard ten Brinke (Toyota, Dutch) dropped almost half an hour to Al-Attiyah and Stage 2 winner Sebastien Loeb (Mini, French) almost 40 minutes.
Other classes
Eduard Nikolaev (Kamaz, Russian) remains in front in Trucks by a slightly enlarged 5:17s having been fourth-fastest on the day, which was won by team-mate Andrey Karginov (Russian).
Nicolas Cavigliasso (Yamaha) has extended his already sizeable lead in Quads to 29:52s despite finishing second to Argentine compatriot Jeremias Gonzalez Ferioli.
Gerard Farres Guell (Can-Am) Spanish took out the stage in SxS and trails Francisco Lopez Contardo (Can-Am, Chilean) by 3:24s in the general classification.
Stage 4 is the marathon stage, during which assistance from service vehicles is not allowed.
The stage runs for 405 competitive kilometres from Arequipa to either Moquegua or Tacna, depending on class.
General classification: Bikes
| | | | | |
| --- | --- | --- | --- | --- |
| Pos | Rider | Nat | Make | Time/Gap |
| 1 | Pablo QUINTANILLA | CHI | Husqvarna | 008:34:28 |
| 2 | Kevin BENAVIDES | ARG | Honda | +00:11:23 |
| 3 | Sam SUNDERLAND | GBR | KTM | +00:12:12 |
| 4 | Adrien VAN BEVEREN | FRA | Yamaha | +00:13:29 |
| 5 | Toby PRICE | AUS | KTM | +00:15:17 |
| 6 | Xavier DE SOULTRAIT | FRA | Yamaha | +00:16:52 |
| 7 | Ricky BRABEC | USA | Honda | +00:18:02 |
| 8 | Matthias WALKNER | AUT | KTM | +00:21:14 |
| 9 | Pulo GONCALVES | POR | Honda | +00:25:11 |
| 10 | Andrew SHORT | USA | Husqvarna | +00:29:15 |
General classification: Cars
| | | | | |
| --- | --- | --- | --- | --- |
| Pos | Driver | Nat | Make | Time/Gap |
| 1 | Nasser AL-ATTIYAH | QAT | Toyota | 008:34:08 |
| 2 | Yazeed AL RAJHI | KSA | Mini | +00:06:48 |
| 3 | Stephane PETERHANSEL | FRA | Mini | +00:07:03 |
| 4 | Nani ROMA | ESP | Mini | +00:12:02 |
| 5 | Jakub PRZYGONSKI | POL | Mini | +00:13:45 |
| 6 | Cyril DESPRES | FRA | Mini | +00:24:40 |
| 7 | Bernhard TEN BRINKE | NED | Toyota | +00:25:21 |
| 8 | Sebastien LOEB | FRA | Peugeot | +00:37:59 |
| 9 | Aron DOMZALA | POL | Toyota | +00:42:56 |
| 10 | Benediktas VANAGAS | LTU | Toyota | +00:49:20 |