Loeb wins Stage 2 as de Villiers takes Dakar lead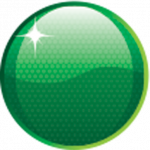 Cars
Sebastien Loeb has taken a narrow victory in the second stage of the Dakar Rally while Giniel de Villiers took the general classification lead off team-mate Nasser Al-Attiyah.
Loeb, driving a privateer PH Sport Peugeot, got out in front at the fourth waypoint on the journey from Pisco to San Juan de Marcona.
The Frenchman was over a minute up on second-placed Bernhard ten Brinke at the eight and last waypoint before the finish line, and almost two minutes up on Nani Roma, but ultimately won the day by only eight seconds.
Roma in fact took second on the stage as the Spaniard finished with a wet sail in his X-Raid Mini, with ten Brinke (Dutch) dropping to third.
Ten Brinke is now second in the general classification and 28 seconds behind fellow Toyota driver de Villiers (South African), who was fourth on Stage 2.
Al-Attiyah started first on road in the #301 Toyota Hilux, dropped to 13th at Waypoint 1, and continued to lose time as he fell to eighth in the general classification, 3:26s off the pace.
Carlos Sainz (Spanish) is sixth in the general classification having incurred two punctures for the day.
X-Raid team-mate Stephane Peterhansel (French) fared worse when he got stuck in the dunes and lost nearly 20 minutes, leaving him 13th overall.
Bikes
Joan Barreda Bort holds a slightly reduced lead of 1:31s in the Bikes but it is 2018 Dakar champion Matthias Walkner who now sits second after winning Stage 2.
Walkner (KTM, Austrian) closely trailed Ricky Brabec (Honda, American) all the way through to Waypoint 8 but pulled ahead in the final timed section to take the stage by 22 seconds.
Barreda Bort (Honda, Spanish) was in danger of losing his lead until he found time late in the day.
Toby Price gave up more than three minutes before the first waypoint but ended up much the same time (3:06s) off team-mate Walkner's pace by the end of the stage.
He is fifth overall, 4:33s behind Barreda Bort.
Other classes
Eduard Nikolaev (Kamaz, Russian) has stretched his lead in the Trucks to 4:23s after winning Stage 2 by 2:39s over Gerard de Rooy (Iveco, Dutch), who is now also second overall.
Nicolas Cavigliasso (Yamaha) already has a significant advantage of 21:14s in the Quads after the Argentine won Stage 2 by 11:18s.
Reinaldo Varela (Can-Am, Brazilian) continues to lead the general classification in SxS having finished second to Francisco Lopez Contardo (Can-Am, Chilean) in Stage 2.
Stage 3 runs for 798km from San Juan de Marcona to Arequipa, including 331km of special stage running.
General classification: Cars
| | | | | |
| --- | --- | --- | --- | --- |
| Pos | Driver | Nat | Make | Time/Gap |
| 1 | Giniel DE VILLIERS | RSA | Toyota | 004:32:45 |
| 2 | Bernhard TEN BRINKE | NED | Toyota | +00:00:28 |
| 3 | Nani ROMA | ESP | Mini | +00:00:42 |
| 4 | Yazeed AL RAJHI | KSA | Mini | +00:00:50 |
| 5 | Sebastien LOEB | FRA | Peugeot | +00:01:56 |
| 6 | Carlos SAINZ | ESP | Mini | +00:02:28 |
| 7 | Harry HUNT | GBR | Peugeot | +00:02:38 |
| 8 | Nasser AL-ATTIYAH | QAT | Toyota | +00:03:26 |
| 9 | Cyril DESPRES | FRA | Mini | +00:03:28 |
| 10 | Vladimir VASILYEV | RUS | Toyota | +00:03:43 |
General classification: Bikes
| | | | | |
| --- | --- | --- | --- | --- |
| Pos | Rider | Nat | Make | Time/Gap |
| 1 | Joan BARREDA BORT | ESP | Honda | 004:23:14 |
| 2 | Matthias WALKNER | AUT | KTM | +00:01:31 |
| 3 | Ricky BRABEC | USA | Honda | +00:01:33 |
| 4 | Pablo QUINTANILLA | CHI | Husqvarna | +00:03:17 |
| 5 | Toby PRICE | AUS | KTM | +00:04:33 |
| 6 | Sam SUNDERLAND | GBR | KTM | +00:07:18 |
| 7 | Adrien VAN BEVEREN | FRA | Yamaha | +00:10:19 |
| 8 | Kevin BENAVIDES | ARG | Honda | +00:12:18 |
| 9 | Jose Ignacio CORNEJO FLORIMO | CHI | Honda | +00:17:24 |
| 10 | Andrew SHORT | USA | Husqvarna | +00:17:37 |