Barreda Bort takes lead on opening day of 2019 Dakar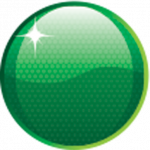 Bikes
Spaniard Joan Barreda Bort has topped Stage 1 of the 2019 Dakar Rally with an impressive ride from Lima to Pisco.
The factory Honda rider covered the 84km of special stage running in 57:36s and was fastest to each of the three waypoints.
Pablo Quintanilla was the best of the rest at each of the three waypoints and the Chilean is 1:34s behind on his factory Husqvarna.
Ricky Brabec (Honda, American) and Adrien van Beveren (Yamaha, French) are both just under three minutes off the pace.
The last three winners of the Dakar follow with Sam Sunderland (KTM, British) fifth, Toby Price (KTM) sixth having been third at the second-last waypoint, and Matthias Walkner (KTM, Austrian) seventh.
Cars
Nasser Al-Attiyah has gone fastest in the Cars division in his factory Toyota Hilux.
The Qatari was second out from the stage start but set the best time between each waypoint.
His lead over 2018 champion Carlos Sainz (Mini, Spanish), who was the first on road, is 1:59s.
"The stage was tricky, not easy," said Al-Attiyah.
"There was a good line from the bikes and we didn't push a lot.
"The last 10km, we caught Carlos and tried to stay behind him until the finish.
"Today is not a short stage, full sand, it's not easy. And tomorrow will be similar."
Less than a minute covers second position to seventh, which is held by Stephane Peterhansel (French) in another X-Raid Mini Buggy.
Cyril Despres (Mini, French) rounds out the top 10 while Sebastien Loeb (Peugeot, French) is just over six minutes off the pace in 13th.
Other classes
In Quads, Nicolas Cavigliasso holds a 3:55s lead over fellow Argentine and Yamaha rider Jeremias Gonzalez Ferioli.
SxS is currently led by Reinaldo Varela (Can-Am, Brazilian) by 1:27s.
The Kamaz trio of Eduard Nikolaev/Evgenii Iakovlev (co-driver)/Vladimir Rybakov (mechanic) got their Trucks title defence off to a positive start by winning Stage 1 by 18 seconds.
Stage 2 takes the field from Pisco to San Juan de Marcona, featuring 211km of liaison and 342km of special stage running.
General classification: Bikes
| | | | | |
| --- | --- | --- | --- | --- |
| Pos | Rider | Nat | Make | Time/Gap |
| 1 | Joan BARREDA BORT | ESP | Honda | 000:57:36 |
| 2 | Pablo QUINTANILLA | CHI | Husqvarna | +00:01:34 |
| 3 | Ricky BRABEC | USA | Honda | +00:02:52 |
| 4 | Adrien VAN BEVEREN | FRA | Yamaha | +00:02:55 |
| 5 | Sam SUNDERLAND | GBR | KTM | +00:02:56 |
| 6 | Toby PRICE | AUS | KTM | +00:03:08 |
| 7 | Matthias WALKNER | AUT | KTM | +00:03:12 |
| 8 | Kevin BENAVIDES | ARG | Honda | +00:04:00 |
| 9 | Jose Ignacio CORNEJO FLORIMO | CHI | Honda | +00:05:22 |
| 10 | Xavier DE SOULTRAIT | FRA | Yamaha | +00:05:54 |
General classification: Cars
| | | | | |
| --- | --- | --- | --- | --- |
| Pos | Driver | Nat | Make | Time/Gap |
| 1 | Nasser AL-ATTIYAH | QAT | Toyota | 001:01:41 |
| 2 | Carlos SAINZ | ESP | Mini | +00:01:59 |
| 3 | Jakub PRZYGONSKI | POL | Mini | +00:02:00 |
| 4 | Vladimir VASILYEV | RUS | Toyota | +00:02:18 |
| 5 | Yazeed AL RAJHI | KSA | Mini | +00:02:28 |
| 6 | Giniel DE VILLIERS | RSA | Toyota | +00:02:40 |
| 7 | Stephane PETERHANSEL | FRA | Mini | +00:02:57 |
| 8 | Bernhard TEN BRINKE | NED | Toyota | +00:03:19 |
| 9 | Harry HUNT | GBR | Peugeot | +00:03:25 |
| 10 | Cyril DESPRES | FRA | Mini | +00:04:25 |