Schatz claims ninth Australian Sprintcar Open win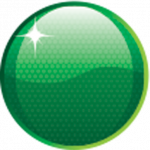 Donny Schatz has won the Australian Sprintcar Open for the ninth time after overcoming Logan Schuchart at Archerfield Speedway.
The 10-time World of Outlaws Champion delivered when it mattered to take victory in the A-Main by 1.6s over Schuchart after a late stoppage, with Kerry Madsen finishing third.
Schatz provisionally qualified on pole when he drove from the fifth row to win his final heat in just 10 laps, but was bested by Schuchart in the Gold Shootout.
Schuchart converted his pole position into an early lead before ceding that to Schatz on Lap 21 of 50.
A lapped car accounted for preliminary main winner Rusty Hickman, who was running fourth when he made contact with backmarker Jack Lee and took both into the wall with three laps remaining.
Schatz, however, safely negotiated the challenge of traffic and the late stoppage to take victory.
"This trophy will look fantastic in the trophy room at home," said Schatz.
"The Australian Open is always a tough race to win and you appreciate it when you do.
"I'm just so fortunate to get to do this with great people and experience so many highlights in my career, and I'm looking forward to Wednesday when we get to do it again."
Steven Lines finished fourth and Jamie Veal fifth, while Lockie McHugh rose all the way from 16th to sixth.
Lines continues to lead the QSS World Series Sprintcars series, which continues with Round 7 back at Archerfield on Wednesday night (January 9) when Schatz will make his final appearance in Australia this season.
Standings: After Round 6
| | | | |
| --- | --- | --- | --- |
| Pos | Num | Driver | Pts |
| 1 | Q83 | Steven Lines | 1712 |
| 2 | W2 | Kerry Madsen | 1653 |
| 3 | W17 | James McFadden | 1606 |
| 4 | V35 | Jamie Veal | 1337 |
| 5 | V40 | Rusty Hickman | 1324 |
| 6 | S19 | Brad Keller | 1230 |
| 7 | V42 | Jye O'Keeffe | 1091 |
| 8 | W26 | Cory Eliason | 1087 |
| 9 | W97 | Mitchell Wormall | 1062 |
| 10 | V37 | Grant Anderson | 1026 |
| 11 | V25 | Jack Lee | 1004 |
| 12 | V88 | Dave Murcott | 968 |
| 13 | Q23 | Lockie McHugh | 932 |
| 14 | Q77 | Jayden Peacock | 922 |
| 15 | S81 | Luke Dillon | 809 |
| 16 | W14 | Jason Pryde | 779 |
| 17 | T22 | Jock Goodyer | 777 |
| 18 | V52 | Darren Mollenoyux | 772 |
| 19 | S13 | Brock Hallett | 766 |
| 19 | S20 | Glen Sutherland | 766 |
| 21 | NT9 | Danny Porter | 759 |
| 22 | S72 | Chad Ely | 745 |
| 23 | W80 | James Inglis | 743 |
| 24 | Q54 | Randy Morgan | 732 |
| 25 | V55 | Brooke Tatnell | 708 |
| 26 | V90 | Corey McCullagh | 661 |
| 27 | S15 | Aidan Hall | 636 |
| 28 | V98 | Peter Doukas | 629 |
| 29 | S27 | Daniel Pestka | 602 |
| 30 | S14 | Brendan Quinn | 599 |
| 31 | S78 | Keke Falland | 539 |
| 32 | V60 | Jordyn Charge | 515 |
| 33 | S63 | Ryan Jones | 499 |
| 34 | V92 | Matthew Reed | 496 |
| 35 | T7 | Tim Hutchins | 488 |
| 36 | V17 | Dennis Jones | 477 |
| 37 | V72 | Jacob Smith | 466 |
| 38 | S10 | Steven Caruso | 453 |
| 38 | USA15 | Donny Schatz | 453 |
| 40 | S97 | Matt Egel | 448 |
| 41 | S41 | Adrian Cottrell | 446 |
| 42 | V45 | Michael Van Bremen | 414 |
| 43 | USA1 | Logan Schuchart | 408 |
| 44 | V70 | John Vogels | 392 |
| 45 | V2 | Domain Ramsay | 372 |
| 46 | N53 | Jesse Attard | 333 |
| 47 | N99 | Carson Macedo | 320 |
| 48 | Q17 | Luke Oldfield | 305 |
| 49 | S4 | Lisa Walker | 285 |
| 50 | Q5 | Peter Lack | 282 |
| 51 | S5 | Tregan Gates | 266 |
| 52 | Q25 | Andrew Scheuerle | 261 |
| 53 | NQ42 | Brent Aprile | 248 |
| 54 | N56 | Mick Saller | 221 |
| 55 | Q78 | Andrew Corbett | 215 |
| 56 | Q59 | Kevin Titman | 210 |
| 57 | Q88 | Ryan McNamara | 202 |
| 58 | NQ5 | Danny Reidy | 196 |
| 59 | NQ8 | Tony Wynne | 194 |
| 60 | Q75 | Darren Jensen | 190 |
| 61 | S3 | Ben Morris | 179 |
| 62 | V67 | Luke Walker | 177 |
| 62 | V68 | Brett Milburn | 177 |
| 64 | Q4 | David Whell | 175 |
| 65 | Q32 | Mitch Gowland | 164 |
| 66 | Q56 | Sean Rose | 148 |
| 67 | Q36 | Mitchell Gee | 138 |
| 68 | T62 | Tate Frost | 128 |
| 69 | V50 | Darren Clarke | 127 |
| 70 | V81 | Robbie Paton | 126 |
| 71 | Q2 | Brent Kratzmann | 120 |
| 72 | S57 | Rory Button | 116 |
| 73 | V93 | Travis Millar | 110 |
| 74 | Q3 | Clem Hoffmans | 107 |
| 75 | NQ10 | Tim Farrell | 106 |
| 75 | N65 | Brendan Rallings | 106 |
| 77 | V89 | Jamie Heyen | 102 |
| 78 | S24 | Ricky Maiolo | 98 |
| 79 | V3 | Jacob Dickson | 88 |
| 80 | S54 | Nick Rachwal | 84 |
| 81 | VA88 | Grant Stansfield | 77 |
| 82 | D22 | Leigh Mungavin | 72 |