Hickman wins preliminary A-Main in Aus Sprintcar Open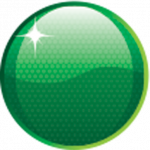 Teenager Rusty Hickman has staved off a late challenge from Jamie Veal to win the preliminary A-Main in the Australian Sprintcar Open at Archerfield Speedway.
The gap between the two was less than two tenths of a second at the finish line while US superstar Donny Schatz ended up fourth, behind last-start World Series Sprintcars winner James McFadden.
Luke Oldfield was joined on the front row by Jessie Attard for the preliminary main with Jye O'Keeffe and Hickman behind, and they ran in those positions for the first dozen laps despite an early stoppage.
Veal was engaged in an early battle with Steven Lines, both of whom started from Row 3, before taking control of fifth position.
McFadden made his way to sixth from 17th on the grid prior to the halfway mark, with Schatz in seventh.
As Hickman moved to the front, Veal, McFadden, and Schatz went after the other front-runners.
With five laps to go, it would turn out that there would be no further changes of position at the pointy end of the field, although it wasn't for lack of trying as Veal had a big go at Hickman at the last corner.
Hickman was ecstatic to hang on for his biggest win to date.
"I can't even remember my other wins to compare to this one now," he said.
"This is absolutely the highlight of my career so far.
"I am just so thankful to my mum and dad for this opportunity and my crew for working so hard to get me through a pretty tough night on a unpredictable race track to be able to bring it home tonight."
Attard, in finishing the preliminary main in fifth position, has the highest point score so far with 104, ahead of Hickman on 98 and Veal and Oldfield on 97 each.
The Australian Sprintcar Open concludes tonight.