Sweet finishes on a high in Firecracker 50-Lapper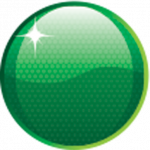 Californian Brad Sweet has capped off his Australian campaign with victory in the Firecracker 50-Lapper at Valvoline Raceway in Sydney.
Sweet prevailed in a battle with Matt Dumesny and last-start winner Lynton Jeffrey in New South Wales Round 9 of the Ultimate Sprintcar Championship.
Dumesny had in fact led the field when the caution lights came on for the compulsory pit stops on Lap 25 and again at the restart but Sweet soon took over top spot and the #7 DMS Global entry was not headed again.
Jeffrey tried to repeat his last-lap heroics of two nights earlier but came up short and finished second, ahead of Matt Dumesny, Marcus Dumesny, and Robbie Farr.
"I'm pleased to get a win for (car owner) Mark Cooper before we go home," said Sweet on his last night in the country this season.
"We've had to work real fast on getting this car where we needed it to be and I still think we could have got even more speed from it if we'd had a couple more nights."
Next up on the USC calendar is the USA vs Australia International Sprintcars meeting, South Australia Round 3, at Murray Machining & Sheds Speedway in Murray Bridge on January 5.
Results: Ultimate Sprintcar Championship NSW Round 9 A-Main
| | |
| --- | --- |
| 1 | Brad Sweet |
| 2 | Lynton Jeffrey |
| 3 | Matt Dumesny |
| 4 | Marcus Dumesny |
| 5 | Robbie Farr |
| 6 | Warren Ferguson |
| 7 | Troy Little |
| 8 | Ben Atkinson |
| 9 | Mick Saller |
| 10 | Sam Walsh |
| 11 | Max Johnston |
| 12 | Jackson Delamont |
| 13 | Max Dumesny |
| 14 | Ryan Bowers |
| 15 | Alex Orr |
| 16 | Jordyn Brazier |
| 17 | Daniel Sayre |
| 18 | Grant Tunks |
| 19 | Andrew Wright |
| 20 | Chris McInerny |
Results: Speedcar A-Main
| | |
| --- | --- |
| 1 | Matt Jackson |
| 2 | Dan Biner |
| 3 | Harley Smee |
| 4 | Dean Meadows |
| 5 | Braydan Willmington |
| 6 | DJ Raw |
| 7 | Adam Wallis |
| 8 | Scott Doyle |
| 9 | Dave Lambert |
| 10 | Gavin Wesble |
| 11 | Gary Rooke |
| 12 | Alan Day |
| 13 | Bob Jackson |
| 14 | Brett Davies |