Schatz shows his class again at Archerfield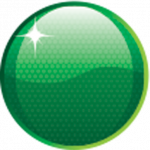 Donny Schatz has returned to winning ways with another comprehensive victory in Round 9 of the East Coast Logistics Sprintcar Track Championship at Archerfield.
Schatz led all but part of the first lap of the 35-lap A-Main and ended up winning by over eight seconds with only the top five left on the lead lap.
Logan Schuchart started from pole position, alongside Schatz, but headed the field only until the exit of the fourth corner.
There were stoppages at the end of each of the first two laps, the latter for a pile-up caused when Andrew Corbet spun on the main straight.
Schatz pulled away when racing resumed again as Schuchart and Round 8 winner Luke Oldfield swapped second position several times.
Oldfield, however, spun on Lap 15 and dropped to seventh position, where he would remain until the finish.
The error effectively handed second position to Schuchart, while the top five was rounded out by Mitchell Gee, Peter Lack, and Allan Woods.
Schatz' win is the second of his Australian tour after a similar performance on Boxing Day night at Ausdeck Patios Archerfield Speedway.