Lines clinches Speedweek title with third in Warrnambool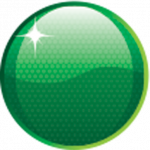 Steven Lines has won a second Speedweek title with a third placing in QSS World Series Sprintcars Round 5 while James McFadden took honours for the night in Warrnambool.
McFadden drove from the middle of the field to take out the A-Main at Premier Speedway, ahead of Cory Eliason, Lines, Kerry Madsen, and Darren Mollenoyux.
Eliason started strongly in the 35-lap feature and held the lead as the front-runners were largely stable in their positions until a stoppage on Lap 14 when David Murcott failed to proceed.
Once the race restarted, Madsen took second position off Lines and McFadden climbed from ninth to fifth.
McFadden continued to gain ground on the high line and was fourth, behind Lines, when they both passed Madsen on Lap 24.
Lines lost his recently regained second position to McFadden on Lap 26, and the defending WSS champion set his sights on Eliason.
The change for the lead came with three laps remaining and McFadden went on to win by 2.4s, becoming the fifth different winner in as many rounds this season.
"Qualifying is what we really need to work on," noted McFadden.
"We've finished well with four top fives this week, but we only made the shootout once, so if we can get better at the start of the night, I won't have to work so hard at the end."
Lines, who won the opening round, is now a two-time Speedweek winner and earns the $10,000 prize.
"I'm just relieved it's all over to be honest," he said.
"When Kerry got past me, I was doing all the sums in my head working out where I had to be to win Speedweek.
"But after I got past him, I was actually not too bothered when James passed me because I knew we'd done enough and I just wanted to hold my ground."
Lines series lead is now 56 points to Madsen while McFadden has closed to 11 further back.
WSS now moves to Queensland for its Sunshine Swing, starting with the Australian Sprintcar Open at Archerfield on January 4-5.
Standings: After Round 5
| | | | |
| --- | --- | --- | --- |
| Pos | Num | Driver | Pts |
| 1 | Q83 | Steven Lines | 1329 |
| 2 | W2 | Kerry Madsen | 1273 |
| 3 | W17 | James McFadden | 1262 |
| 4 | W26 | Cory Eliason | 1087 |
| 5 | V37 | Grant Anderson | 1026 |
| 6 | S19 | Brad Keller | 988 |
| 7 | V40 | Rusty Hickman | 982 |
| 8 | V88 | Dave Murcott | 968 |
| 9 | V35 | Jamie Veal | 966 |
| 10 | W97 | Mitchell Wormall | 840 |
| 11 | S81 | Luke Dillon | 809 |
| 12 | V42 | Jye O'Keeffe | 799 |
| 13 | V52 | Darren Mollenoyux | 772 |
| 14 | S13 | Brock Hallett | 766 |
| 14 | S20 | Glen Sutherland | 766 |
| 16 | V25 | Jack Lee | 760 |
| 17 | S72 | Chad Ely | 745 |
| 18 | W80 | James Inglis | 743 |
| 19 | Q77 | Jayden Peacock | 726 |
| 20 | V90 | Corey McCullagh | 661 |
| 21 | S15 | Aidan Hall | 636 |
| 22 | V98 | Peter Doukas | 629 |
| 23 | Q23 | Lockie McHugh | 618 |
| 24 | S27 | Daniel Pestka | 602 |
| 25 | S14 | Brendan Quinn | 599 |
| 26 | W14 | Jason Pryde | 574 |
| 27 | NT9 | Danny Porter | 542 |
| 28 | S78 | Keke Falland | 539 |
| 29 | V60 | Jordyn Charge | 515 |
| 30 | S63 | Ryan Jones | 499 |
| 31 | V92 | Matthew Reed | 496 |
| 32 | T22 | Jock Goodyer | 490 |
| 33 | Q54 | Randy Morgan | 489 |
| 34 | T7 | Tim Hutchins | 488 |
| 35 | V17 | Dennis Jones | 477 |
| 36 | V72 | Jacob Smith | 466 |
| 37 | S10 | Steven Caruso | 453 |
| 38 | S97 | Matt Egel | 448 |
| 39 | S41 | Adrian Cottrell | 446 |
| 40 | V55 | Brooke Tatnell | 444 |
| 41 | V45 | Michael Van Bremen | 414 |
| 42 | V70 | John Vogels | 392 |
| 43 | V2 | Domain Ramsay | 372 |
| 44 | S4 | Lisa Walker | 285 |
| 45 | S5 | Tregan Gates | 266 |
| 46 | S3 | Ben Morris | 179 |
| 47 | V67 | Luke Walker | 177 |
| 47 | V68 | Brett Milburn | 177 |
| 49 | T62 | Tate Frost | 128 |
| 50 | V50 | Darren Clarke | 127 |
| 51 | V81 | Robbie Paton | 126 |
| 52 | S57 | Rory Button | 116 |
| 53 | V93 | Travis Millar | 110 |
| 54 | N65 | Brendan Rallings | 106 |
| 55 | V89 | Jamie Heyen | 102 |
| 56 | S24 | Ricky Maiolo | 98 |
| 57 | V3 | Jacob Dickson | 88 |
| 58 | S54 | Nick Rachwal | 84 |
| 59 | VA88 | Grant Stansfield | 77 |
| 60 | D22 | Leigh Mungavin | 72 |