Veal takes WSS honours in Avalon after Eliason error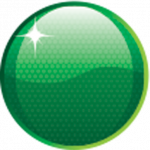 Jamie Veal has become the fourth different feature winner in as many rounds of this QSS World Series Sprintcars season following a Cory Eliason error in Avalon.
When Eliason gave up the lead with a dozen laps remaining, Veal was there to pick up the pieces ahead of Darren Mollenoyux and James McFadden.
Mollenoyux and Eliason had qualified on the front row for the A-Main and waged a huge battle for the lead which the latter eventually got the better of as he began to pull away beyond the 10-lap mark.
Mollenoyux, on the other hand, then came under pressure from Veal and McFadden.
Another duel involving Mollenoyux ensued, this time with McFadden, while Eliason tightened his grip on the race and the $10,000 prizemoney.
However, the Californian damaged the front end of #W26 when he tagged the infield tyre bundle at Turn 3 with 12 laps to run, and his charge was over.
Veal took up the lead and there he remained, ahead of Mollenoyux, McFadden, Kerry Madsen, and Brooke Tatnell.
"I've come close a few times here at Avalon, a couple of years ago I got beaten in the rubber, but it's been a good place for me over the years," said Veal.
"To get a World Series win here especially when I'm leading the track championship makes it a good night."
Round 1 winner Steven Lines continues to hold the Speedweek points lead despite dropping from third to sixth over the course of the A-Main.
Speedweek concludes at Premier Speedway in Warrnambool tomorrow night (January 1).
Standings: After Round 4
| | | | |
| --- | --- | --- | --- |
| Pos | Num | Driver | Pts |
| 1 | Q83 | Steven Lines | 1055 |
| 2 | W2 | Kerry Madsen | 995 |
| 3 | W17 | James McFadden | 940 |
| 4 | V37 | Grant Anderson | 812 |
| 5 | V88 | Dave Murcott | 810 |
| 6 | W26 | Cory Eliason | 789 |
| 7 | S19 | Brad Keller | 752 |
| 8 | V40 | Rusty Hickman | 739 |
| 9 | W97 | Mitchell Wormall | 738 |
| 10 | V35 | Jamie Veal | 736 |
| 11 | S13 | Brock Hallett | 645 |
| 12 | S20 | Glen Sutherland | 632 |
| 13 | S63 | Ryan Jones | 609 |
| 14 | V25 | Jack Lee | 608 |
| 15 | Q77 | Jayden Peacock | 604 |
| 16 | S27 | Daniel Pestka | 602 |
| 17 | V42 | Jye O'Keeffe | 599 |
| 18 | S81 | Luke Dillon | 598 |
| 19 | W80 | James Inglis | 554 |
| 20 | S72 | Chad Ely | 542 |
| 21 | V90 | Corey McCullagh | 532 |
| 22 | V52 | Darren Mollenoyux | 522 |
| 23 | W14 | Jason Pryde | 492 |
| 24 | Q23 | Lockie McHugh | 478 |
| 25 | S15 | Aidan Hall | 470 |
| 26 | S14 | Brendan Quinn | 463 |
| 27 | V98 | Peter Doukas | 461 |
| 28 | S10 | Steven Caruso | 453 |
| 29 | S97 | Matt Egel | 448 |
| 30 | NT9 | Danny Porter | 434 |
| 31 | S78 | Keke Falland | 414 |
| 32 | V17 | Dennis Jones | 413 |
| 33 | Q54 | Randy Morgan | 406 |
| 34 | V60 | Jordyn Charge | 398 |
| 35 | V72 | Jacob Smith | 380 |
| 36 | S41 | Adrian Cottrell | 364 |
| 37 | T7 | Tim Hutchins | 360 |
| 38 | V92 | Matthew Reed | 356 |
| 39 | V45 | Michael Van Bremen | 323 |
| 40 | T22 | Jock Goodyer | 300 |
| 41 | S4 | Lisa Walker | 285 |
| 42 | S5 | Tregan Gates | 266 |
| 43 | V55 | Brooke Tatnell | 256 |
| 44 | V70 | John Vogels | 236 |
| 45 | V2 | Domain Ramsay | 193 |
| 46 | S3 | Ben Morris | 179 |
| 47 | V68 | Brett Milburn | 177 |
| 48 | V81 | Robbie Paton | 126 |
| 49 | S57 | Rory Button | 116 |
| 50 | V93 | Travis Millar | 110 |
| 51 | N65 | Brendan Rallings | 106 |
| 52 | V89 | Jamie Heyen | 102 |
| 53 | S24 | Ricky Maiolo | 98 |
| 54 | V3 | Jacob Dickson | 88 |
| 55 | S54 | Nick Rachwal | 84 |
| 56 | D22 | Leigh Mungavin | 72 |
| 57 | V50 | Darren Clarke | 53 |