Oldfield wins as Schatz rolls at Archerfield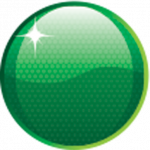 Luke Oldfield has seized victory in Round 8 of the East Coast Logistics Sprintcar Track Championship at Archerfield after Donny Schatz rolled over midway through the feature race.
Andrew Scheuerle took the early lead as the American superstar ran in second position in Brisbane and successfully managed two restarts to stay in first position.
The complexion of the race changed on Lap 14 when Schatz, who was still running second, tripped up on lapped traffic and rolled multiple times through Turn 3.
Oldfield inherited Schatz' position and picked off Scheuerle as soon as the field was let loose again.
He gapped the previous race leader and went on to take feature win number three of the season, ahead of Scheuerle.
Brent Kratzmann looked like rounding out the podium but he crashed at the final corner, handing the place to American Logan Schuchart.
Mitchell Gee finished fourth and Darren Jensen fifth.
Round 9 takes place at Ausdeck Patios Archerfield Speedway on Tuesday (January 1).