Anderson wins in Warrnambool as Madsen misses A-Main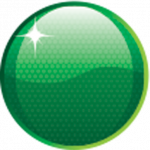 Grant Anderson has become a QSS World Series Sprintcars feature race winner in Warrnambool, a contest which previous championship leader Kerry Madsen failed to qualify for.
Anderson led all 35 laps of the A-Main in which Steven Lines finished fourth to return to the top of the points table.
David Murcott qualified on pole for the A-Main but chose to start from the outside, leaving Anderson on the inside of Premier Speedway.
The Albury driver took the lead before the first lap was out and was not headed again in a race which saw no stoppages.
The victory makes for a fourth pair of father-and-son WSS race winners, with David and Grant Anderson joining George and Brooke Tatnell, Ray and Brett Lacey, and Max and Mitchell Dumesny.
"This is such a confidence boost for our whole family and team," said Grant Anderson, who won by 1.6s.
"It's not a big budget and I've been criticised in the past for not being any good on heavy tracks, but to be able to win in this quality of field on a track like that is a massive achievement and we're very proud."
Madsen, the Round 2 winner, couldn't get out of the B-Main after retiring from a heat race due to a clash with Darren Mollenoyux.
Second position in the feature went to Murcott and third to Cory McCullagh, who set a stonking 9.986s qualifying lap earlier in the evening.
Lines' fourth position came after his Horrell Motorsports crew effected an engine change between the Gold Shootout and A-Main.
James McFadden remains third in the standings, behind Lines and Madsen, after having to go through the B-Main and finishing the A-Main 14th from 17th on the grid.
Round 4 takes place tonight at Avalon Raceway, near Geelong.
Standings: After Round 3
| | | | |
| --- | --- | --- | --- |
| Pos | Num | Driver | Pts |
| 1 | Q83 | Steven Lines | 807 |
| 2 | W2 | Kerry Madsen | 731 |
| 3 | W17 | James McFadden | 662 |
| 4 | W26 | Cory Eliason | 617 |
| 5 | V40 | Rusty Hickman | 607 |
| 6 | V37 | Grant Anderson | 606 |
| 7 | S27 | Daniel Pestka | 602 |
| 8 | V88 | Dave Murcott | 591 |
| 9 | W97 | Mitchell Wormall | 550 |
| 10 | V90 | Corey McCullagh | 532 |
| 11 | S19 | Brad Keller | 531 |
| 12 | S13 | Brock Hallett | 471 |
| 13 | S15 | Aidan Hall | 470 |
| 14 | V25 | Jack Lee | 469 |
| 15 | S20 | Glen Sutherland | 460 |
| 16 | S10 | Steven Caruso | 453 |
| 17 | S97 | Matt Egel | 448 |
| 18 | Q77 | Jayden Peacock | 446 |
| 19 | V98 | Peter Doukas | 421 |
| 20 | W80 | James Inglis | 416 |
| 21 | V35 | Jamie Veal | 408 |
| 22 | V42 | Jye O'Keeffe | 399 |
| 23 | S81 | Luke Dillon | 396 |
| 24 | W14 | Jason Pryde | 378 |
| 25 | S72 | Chad Ely | 370 |
| 26 | S63 | Ryan Jones | 369 |
| 27 | Q23 | Lockie McHugh | 351 |
| 28 | S78 | Keke Falland | 334 |
| 29 | Q54 | Randy Morgan | 306 |
| 30 | S14 | Brendan Quinn | 301 |
| 31 | NT9 | Danny Porter | 298 |
| 32 | V72 | Jacob Smith | 289 |
| 33 | S4 | Lisa Walker | 285 |
| 34 | S41 | Adrian Cottrell | 274 |
| 34 | V60 | Jordyn Charge | 274 |
| 36 | S5 | Tregan Gates | 266 |
| 37 | V17 | Dennis Jones | 265 |
| 38 | T22 | Jock Goodyer | 260 |
| 39 | V70 | John Vogels | 236 |
| 40 | V92 | Matthew Reed | 229 |
| 41 | V52 | Darren Mollenoyux | 223 |
| 42 | T7 | Tim Hutchins | 208 |
| 43 | S3 | Ben Morris | 179 |
| 44 | V45 | Michael Van Bremen | 175 |
| 45 | V81 | Robbie Paton | 126 |
| 46 | S57 | Rory Button | 116 |
| 47 | N65 | Brendan Rallings | 106 |
| 48 | S24 | Ricky Maiolo | 98 |
| 49 | S54 | Nick Rachwal | 84 |
| 50 | D22 | Leigh Mungavin | 72 |
| 51 | V50 | Darren Clarke | 53 |