Madsen takes WSS lead after clash with Eliason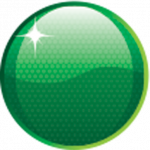 Kerry Madsen has moved to top spot in the QSS World Series Sprintcars standings after winning Round 2 at Mount Gambier.
Madsen's victory was not without drama, however, as he and Cory Eliason made contact which saw the latter crash out while they battled for the lead midway through the final.
David Murcott finished second and Grant Anderson third at Borderline Speedway.
Madsen qualified on pole while Corey McCullagh was sluggish in getting away from the other side of the front row, with Murcott and Anderson taking advantage.
The first stoppage came when Aidan Hall found the wall on Lap 2 and the second did not take long either, after Rusty Hickman and Jamie Veal clashed at Turn 1 to bring an end to both of their nights.
James McFadden, meanwhile, had advanced from 11th to sixth to third in the first two segments of the race.
Eliason had started in only 19th but was making even more rapid progress and sat second shortly after Jye O'Keeffe came to grief on Lap 14.
Madsen and Eliason duelled for a number of laps, the former trying out the low line before going high again.
However, he had not quite cleared Car #26 as they exited Turn 4 and squeezed Eliason into the wall.
Madsen took control of the race when it restarted with 12 laps remaining and went on to take victory from Murcott, Anderson, and McFadden.
Round 1 winner Steven Lines salvaged fifth position having started the A-Main 14th and dropped to 18th in the opening laps.
"I feel bad for Cory because no one wants to win races by hitting another car, but I just didn't see him or hear him and he obviously had more speed than I thought," recounted Madsen.
"But we're really starting to make some progress with this combination now and I'm looking forward to Warrnambool."
Round 3 is at Sungold Stadium in Warrnambool, tonight.
Standings: After Round 2
| | | | |
| --- | --- | --- | --- |
| Pos | Num | Driver | Pts |
| 1 | W2 | Kerry Madsen | 588 |
| 2 | Q83 | Steven Lines | 543 |
| 3 | W17 | James McFadden | 478 |
| 4 | S97 | Matt Egel | 448 |
| 5 | S27 | Daniel Pestka | 421 |
| 6 | W26 | Cory Eliason | 419 |
| 7 | S63 | Ryan Jones | 369 |
| 8 | V40 | Rusty Hickman | 356 |
| 9 | S81 | Luke Dillon | 344 |
| 10 | S19 | Brad Keller | 338 |
| 10 | Q77 | Jayden Peacock | 338 |
| 12 | V25 | Jack Lee | 334 |
| 13 | W97 | Mitchell Wormall | 328 |
| 14 | S20 | Glen Sutherland | 324 |
| 15 | V42 | Jye O'Keeffe | 310 |
| 16 | S10 | Steven Caruso | 304 |
| 17 | V88 | Dave Murcott | 297 |
| 18 | V37 | Grant Anderson | 278 |
| 19 | S13 | Brock Hallett | 266 |
| 20 | S15 | Aidan Hall | 255 |
| 21 | S78 | Keke Falland | 251 |
| 22 | V90 | Corey McCullagh | 248 |
| 23 | V98 | Peter Doukas | 247 |
| 24 | S72 | Chad Ely | 236 |
| 25 | Q23 | Lockie McHugh | 223 |
| 26 | S14 | Brendan Quinn | 218 |
| 27 | S4 | Lisa Walker | 217 |
| 28 | NT9 | Danny Porter | 208 |
| 28 | W14 | Jason Pryde | 208 |
| 30 | W80 | James Inglis | 206 |
| 31 | Q54 | Randy Morgan | 196 |
| 32 | S41 | Adrian Cottrell | 188 |
| 33 | S3 | Ben Morris | 179 |
| 34 | S5 | Tregan Gates | 176 |
| 35 | V35 | Jamie Veal | 168 |
| 36 | V72 | Jacob Smith | 158 |
| 37 | V92 | Matthew Reed | 150 |
| 38 | V17 | Dennis Jones | 142 |
| 39 | V60 | Jordyn Charge | 118 |
| 40 | S57 | Rory Button | 116 |
| 41 | T22 | Jock Goodyer | 100 |
| 42 | S24 | Ricky Maiolo | 98 |
| 43 | S54 | Nick Rachwal | 84 |
| 44 | V52 | Darren Mollenoyux | 66 |
| 45 | T7 | Tim Hutchins | 47 |