Schatz dominates on return to Archerfield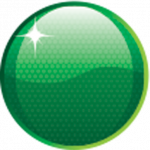 Donny Schatz has dominated Round 7 of the East Coast Logistics Sprintcar Track Championship as he began his customary Australian festive season sojourn at Archerfield.
The 10-time World of Outlaws champion was nigh on untouchable as he lapped all but the top four in the 35-lap feature race at Ausdeck Patios Archerfield Speedway on Boxing Day night.
Brent Kratzmann finished second and Luke Oldfield rounded out the podium after an entertaining battle between the two.
Schatz started the final from third position but headed the field before the first lap was out.
There was a stoppage on Lap 3 when Peter Lack and Brent Aprile had a coming-together, after which Schatz disappeared to a lead exceeding half a lap.
The American even looked a threat of lapping the rest of the field until Steve Greer spun with two laps remaining, which necessitated a restart.
Schatz still went on to take victory while Kratzmann officially ran second every lap, although he and Oldfield passed each other several times in actual fact.
Allan Woods finished fourth and Mitchell Gee took fifth having run down Andrew Scheuerle at the end of the race.
Round 8 of the East Coast Logistics Sprintcar Track Championship takes place at Archerfield on Saturday night (December 29).