Lines wins thrilling WSS opener at Murray Bridge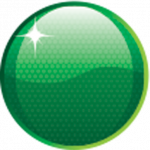 Steven Lines has snatched victory in Round 1 of the 2018/19 QSS World Series Sprintcars season in a frenetic finish at Murray Bridge.
The win was Lines' first in three WSS seasons, while long-time A-Main leader Kerry Madsen finished second and Cory Eliason third.
Madsen started the final from pole having clocked the only 10-second lap of the night in the Gold Shootout and saw off an early challenge from fellow front row starter Eliason.
He cleared out when Matt Egel began to pressure Eliason but traffic saw the top four, rounded out by Lines, compress again.
The three following cars kept in touch with Madsen despite a big battle over the minor placings from Laps 5 to 20, with Lines taking up second position from Eliason and Egel.
After something of a lull, the final five laps of the 35-lap A-Main lit up.
Lines relieved Madsen of the lead and Egel rose from fourth to as high as second.
Madsen, however, took back second position with a lap to go and Eliason reclaimed third position from Egel on the final corner, holding onto the place by just two tenths of a second at the finish line.
"We're really starting to get a handle on this car now and Dave Sharman and the boys really had it sorted tonight to be right for the second half of the race when it counted, so I can't thank them and everyone at Horrell Motorsport enough for the opportunity," said Lines.
Earlier, the Mount Gambier driver had won Heat 5 despite being caught up in someone else's crash, and earned a second row start for the A-Main.
Reigning World Series Champion James McFadden rounded out the top five in the A-Main having missed the shootout after heat results of third and fifth.
Lines leads the championship as Speedweek resumes tomorrow night at Borderline Speedway in Mount Gambier.
Standings: After Round 1
| | | | |
| --- | --- | --- | --- |
| Pos | Num | Driver | Pts |
| 1 | Q83 | Steven Lines | 292 |
| 2 | W2 | Kerry Madsen | 258 |
| 3 | W26 | Cory Eliason | 240 |
| 4 | S97 | Matt Egel | 228 |
| 5 | W17 | James McFadden | 214 |
| 6 | S27 | Daniel Pestka | 209 |
| 7 | S19 | Brad Keller | 192 |
| 8 | V40 | Rusty Hickman | 182 |
| 9 | S63 | Ryan Jones | 178 |
| 10 | S20 | Glen Sutherland | 174 |
| 11 | S72 | Chad Ely | 170 |
| 12 | S10 | Steven Caruso | 164 |
| 13 | S14 | Brendan Quinn | 152 |
| 14 | Q77 | Jayden Peacock | 150 |
| 15 | V25 | Jack Lee | 148 |
| 16 | S13 | Brock Hallett | 144 |
| 17 | V42 | Jye O'Keeffe | 133 |
| 18 | S78 | Keke Falland | 131 |
| 19 | S4 | Lisa Walker | 130 |
| 20 | S81 | Luke Dillon | 122 |
| 21 | W97 | Mitchell Wormall | 118 |
| 22 | Q23 | Lockie McHugh | 116 |
| 23 | S5 | Tregan Gates | 108 |
| 23 | Q54 | Randy Morgan | 108 |
| 25 | W14 | Jason Pryde | 106 |
| 26 | NT9 | Danny Porter | 102 |
| 27 | S3 | Ben Morris | 100 |
| 28 | S24 | Ricky Maiolo | 98 |
| 29 | S41 | Adrian Cottrell | 86 |
| 30 | S54 | Nick Rachwal | 84 |
| 31 | S15 | Aidan Hall | 81 |