McLaughlin championship diary goes on sale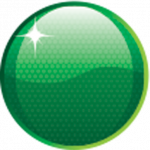 UPDATE: Shipping to New Zealand now available
A book covering the dramatic 12 months of Scott McLaughlin's Supercars Championship-winning season has been released for sale.
Road to Redemption: A Championship Journey, penned in association with leading Australian journalist Tim Hodges, is a blow-by-blow account of McLaughlin's past 12 months, from the horror depths of the aftermath of Newcastle 2017 to this year's triumph.
The book takes readers behind the scenes of the fierce battle with his Supercar rivals, Jamie Whincup and countryman Shane van Gisbergen, and learn how AFL superstar Jack Riewoldt helped 'fix' McLaughlin after his crushing 2017 defeat.
Further insights include the pressure that comes with racing for motorsport icons Roger Penske and Dick Johnson, McLaughlin's American ambitions with the powerful Penske organisation, and a personal account of his proposal to his fiancé, Karly.
"When Tim (Hodges) approached me about the idea I thought it was good one, but you never want to get too far ahead of yourself," said McLaughlin.
"This is not a career book; that might come much, much later. This is just a diary of my last 12 months which has been a hell of a ride.
"We have kept it a top secret project that only myself and a couple of others have known about.
"I am just grateful that we managed to get the job done and that the hard work of Tim and everyone else has not gone to waste.
"Hopefully the fans will enjoy it and get a real idea of what went on behind the scenes."
Hodges said it has been a few hectic weeks since McLaughlin clinched his first title on the streets of Newcastle.
"Obviously projects like these are a risky business because you simply never know what is going to happen," he said.
"We had the confidence that Scott would again be in the championship fight and he was right up to the final round at Newcastle which gave us a remarkable story.
"All we needed was for him to clinch it otherwise 12 months' work was going in the bin.
"Thankfully he got the job done and we got a unique product which we hope the fans will enjoy."
Pre-orders before Christmas will receive an autographed copy in the first delivery run, as well as a gift certificate via email which can be used as a Christmas gift.
CLICK HERE to order.