Twin-spring dampers banned as Supercars looks to trim costs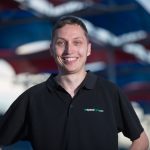 Twin-spring dampers will be banned from the Supercars Championship from next year as the series looks to contain costs.
From next season Supercars teams will be only permitted to use the less complex linear spring dampers, a rule which has been utilised by the Dunlop Super2 Series since 2012.
Twin-spring dampers have been prevalent in the rear of cars since the last decade but are now common place in all four corners of race cars up and down pit lane.
Having two coil-overs wrapped around one damper allows engineers to effectively run different spring rates for corner entry and exit which improves handling.
THE FINAL RACE OF THE 2023 REPCO SUPERCARS CHAMPIONSHIP ON ONE OF THE WORLD'S BEST STREET CIRCUITS. GO ALL IN AT THE VAILO ADELAIDE 500, CLICK HERE TO BUY TICKETS
There was a move to ban the complex devices in 2015, but it failed to receive support.
However, the more expensive systems have now been identified as a cost saving measure which won't affect the show for fans.
"The Commission has approved the introduction of a single linear spring for next year," said Supercars CEO Sean Seamer.
"The guys are going to work through what that means for setting rules and regulations for 2019. But the Commission will be sending that information out to all of the teams in due course.
"Obviously in the grand scheme of things the price of an individual spring is not particularly expensive.
"But it's an attempt to reduce or contain labour, and the amount of work that's being done at the track. It may also improve the racing as well.
"A lot of the teams are already using linear in the front and the twins in the back, so for many it's not much of a dramatic change.
According to Seamer the decision has been met without much resistance from teams.
"I think the teams have all been very happy with it, certainly in conversations I've had and the feedback I've viewed," he added.
"It's something we think we can do that will reduce some costs in time and labour without impacting the show for fans."
A move to linear spring dampers was ratified at the latest meeting of the Supercars Commission last week where it is understood a range of cost saving concepts were discussed.
Rising costs and dwindling revenues for teams has led to calls for significant cost containment changes to be made.
It is anticipated that a more cost effective transaxle produced by Xtrac will be used by teams next year which is part of Supercars' moves to make the category more sustainable.
"Absolutely, we will continue to look at cost containment and reductions over 2019 and 2020," Seamer said when asked by Speedcafe.com about how the series can cut its costs in other areas.
"The Commission discussed a range of different or other items on Wednesday and once those have been communicated to the teams and team managers directly we will be in a position to share those.
"It would be inappropriate to discuss those with you prior to formal communication going to the teams from the Commission.
"I understand this (process) has been going on for a long time; a lot of low hanging fruit was identified at the introduction of the Car of the Future.
"It has been some time since the introduction of that platform and now is absolutely the time to look at it.
"For us this is about making sure that the sport is here for many, many years to come and a big part of that is making that easy and attainable for new team owners to run their operations.
"We have got to take a critical lens at the cost structure of the series and the individual teams to ensure that."
Supercars teams have already begun testing without twin-springs with Erebus Motorsport among those to trial the linear springs at Winton earlier this month.