Mechanical failure costs van Gisbergen Gulf 12 Hours win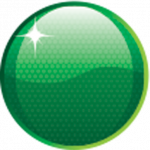 Shane van Gisbergen has missed out on a probable Gulf 12 Hours win after a suspension failure while he drove with a two-minute lead inside the final two hours.
Van Gisbergen, who was giving the McLaren 720S GT3 its race debut with factory driver Ben Barnicoat and Alvaro Parente, had seized the lead shortly after the halfway restart at the Yas Marina Circuit.
McLaren Customer Racing's #5 entry had dominated the second half of the race after van Gisbergen rounded up Christopher Haase to take the lead on the second lap following the restart.
The right-front failure cost the crew five laps before Barnicoat brought the McLaren home in eighth outright and fifth in GT3 Pro, behind four other GT3 Pro entries and three GT3 Pro Ams.
Their misfortune handed the lead to the #11 Kessel Racing Ferrari 488 GT3 of Davide Rigon/Michael Broniszewski/Alessandro Pier Guidi, which went on to win by 27.7s from the Car Collection Motorsport Audi R8 LMS GT3 of Haase/Markus Winkelhock/Dimitri Parhofer.
The Car Collection entry had finished 26.7s to the good of the #5 McLaren Customer Racing car in the first six-hour half of the race despite starting 11th and being turned around by a Pro Am car.
Van Gisbergen had been involved in a highly entertaining stoush with Australian Nick Foster during the fourth hour of the race, and the #99 Attempto Racing Audi R8 LMS which the latter was driving was fourth at half time.
However, mechanical problems put paid to Car #99's race completely in the ninth hour, leaving Foster and co-drivers Klaus Bachler and Stanislav Minsky as non-finishers.
The leading Prototype was the #4 Graff Norma of Australian-based Brit James Winslow and Australians Neale Muston and Jake Parsons in ninth outright and five laps ahead of their following class rival.