Former BMW Australia boss Ron Meatchem dies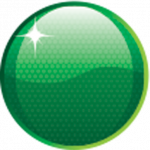 Former BMW Australia boss, Ron Meatchem has died at the age of 87.
Meatchem headed up BMW when it launched its subsidiary in Australia in 1979 helping the brand rise in the ranks in the luxury car market through a combination of motorsport, golf and extensive and target marketing and branding.
He enjoyed a strong relationship with Frank Gardner and the JPS BMW team in the early-mid 1980s and presented the eulogy at Gardner's funeral on the Gold Coast in 2009.
That relationship with Gardner was responsible for the development of the Australian 2.0 Litre Touring Car Championship.
Meatchem changed camps mid-way through the Super Touring journey in 1996 and was appointed Chairman of TEGA (Touring Car Entrants Group).
He also played a major role in the development of AVESCO (Australian Vee-Eight Super Car Company) despite having previous branded Australian V8 touring cars "dinosaurs".
A memorial service will be held for Meatchem at BMW Southbank in Melbourne next Wednesday (December 12) at 3pm.
TRIBUTES FOR RON MEATCHEM
Tony Longhurst – BMW Factory driver
"Ron was a huge supporter of motorsport in Australia through the JPS BMW team and Frank Gardner in the 80s," said Longhurst.
"He was a terrific motivator and the world could do with a few more like him.
"Ron was certainly a big part of the 2-litre push into Australia and his support helped my career in so many ways.
"He had terrific vision, but on a lighter note he had the world's worst combover."
Paul Morris – BMW factory driver
"Ron was the last of that breed," said Morris.
"He just led and got stuff done and the result was one of the best programs we have seen in Australian motorsport which still has residual results to this day.
"Ron and Frank (Gardner) were also instrumental in the development of our Driving Centre at Norwell, which was probably 20 years ahead of its time.
"He was a leader who would back himself and the people around him."
Terry Morris – Industry identity
"It is always sad when you hear of the passing of someone like Ron Meatchem," said Morris.
"He was a leader in his field and played such a significant and positive role in the Australian motorsport and motoring landscapes.
"BMW are where they are today in Australia because of his vision and dedication to the brand.
"Ron was as serious and professional as they come, but some of the nights we shared over a glass of red with Frank Gardner were some of the funniest and most enjoyable I can remember.
"The Australian motoring industry owes a lot to Ron and his passion for business and life generally set an example for many future industry leaders."